Mt Toubkal Morocco North Africa - Atlas Mountains 4167 m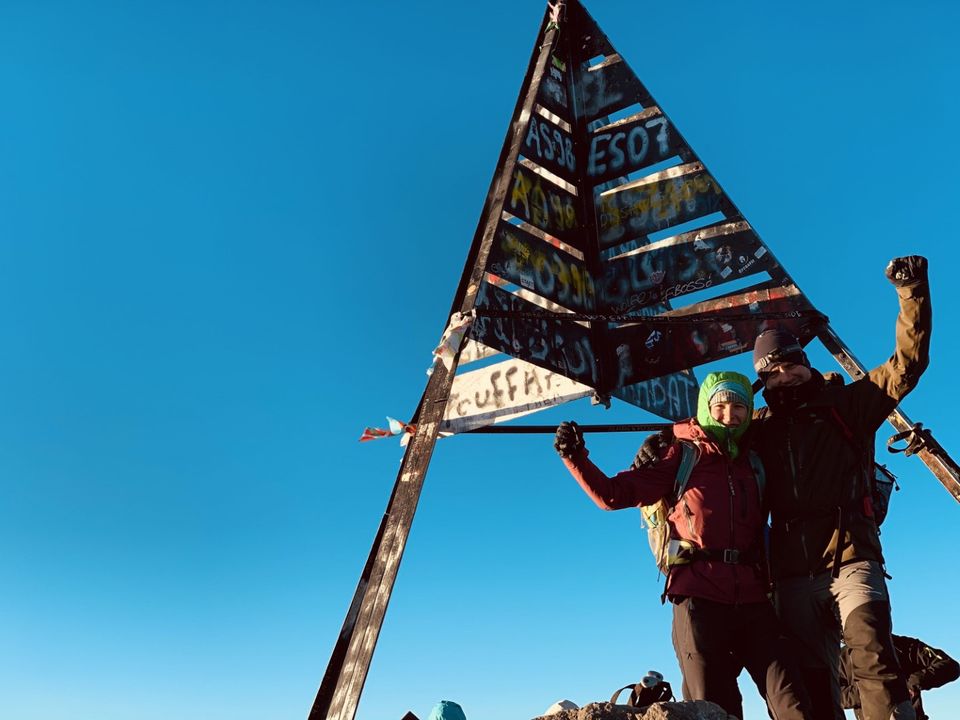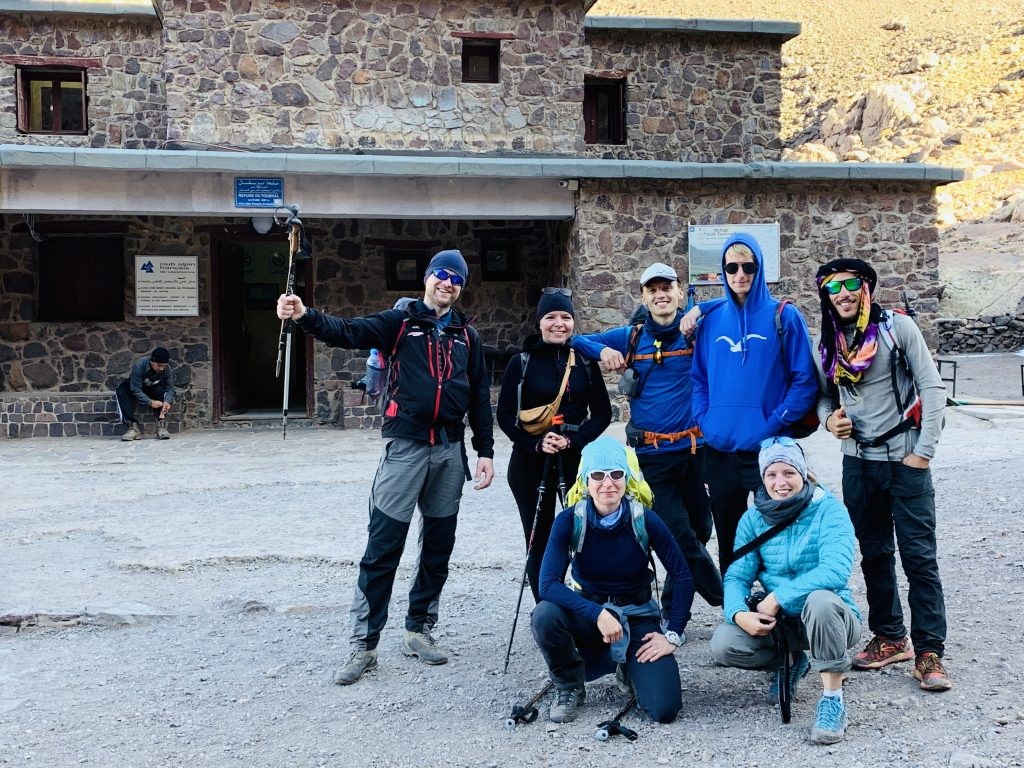 At the refuge, we had to hand our passports to be logged again and sign in in the guest book. Sat down for a meal in one of three large dining rooms with other adventurers. Some of them looked pro. You know, you look at them and you think "they belong here", surely climbed many mountains, done some crazy things and maybe even travelled the whole world. But others, not so much. Trainers, track suit bottoms, too little or too much in their rucksacks… you catch my drift, right? To put things into perspective – I was one of the first people to get out of bed at 3:20 am the next morning to get ready for the hike and only one more person (a pro-looking, German-speaking tourist) went outside with me to check the weather conditions… And then you could see all these "tourists" stopping and taking the layers on or off every few hundred meters. I hope my wife is reading this, haha!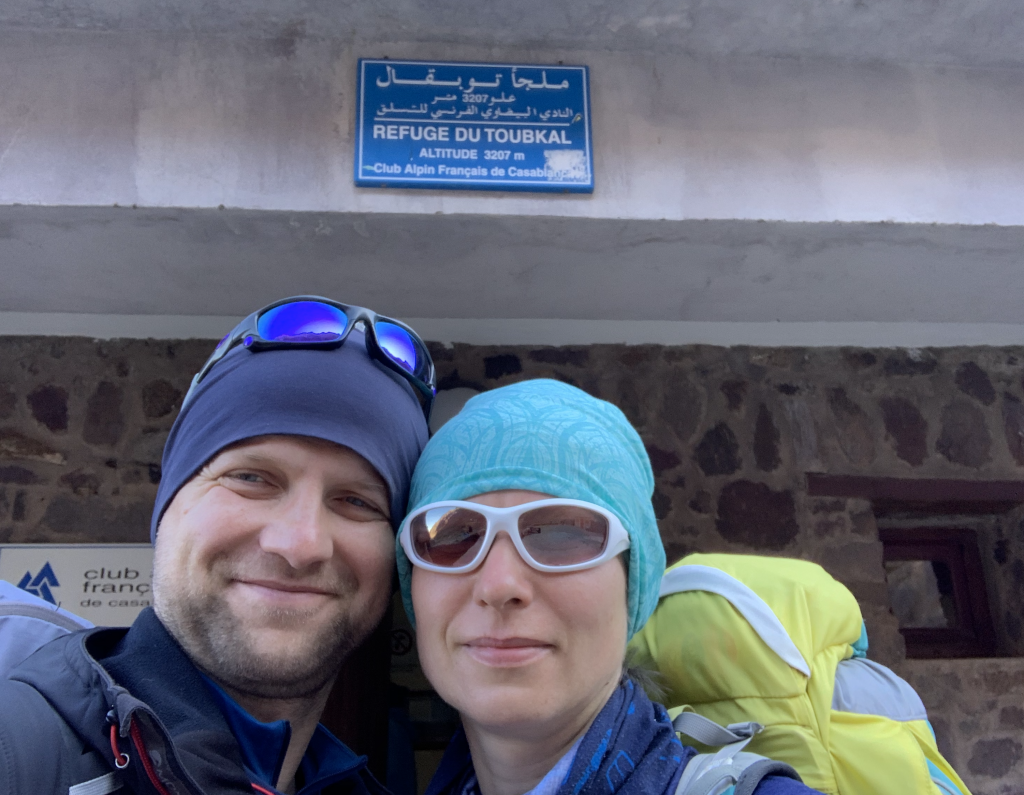 Hike from the refuge to the top of Jebel Toubkal was much harder then the first part from the day before. Starts off steep, zig-zagging up the scree fields, can't see much apart from lights from groups above or below you. Remember thinking "this is gonna be hard on legs going down". Sunrise on that day was at 7:39am and I was eager to get to the top for this to repeat the feeling from the top of Mount Teide few months back. But because the rest of our group had lingered around the dormitory for too long, angering our guide, we only managed to watch the sunrise from the col couple hundred meters below the summit.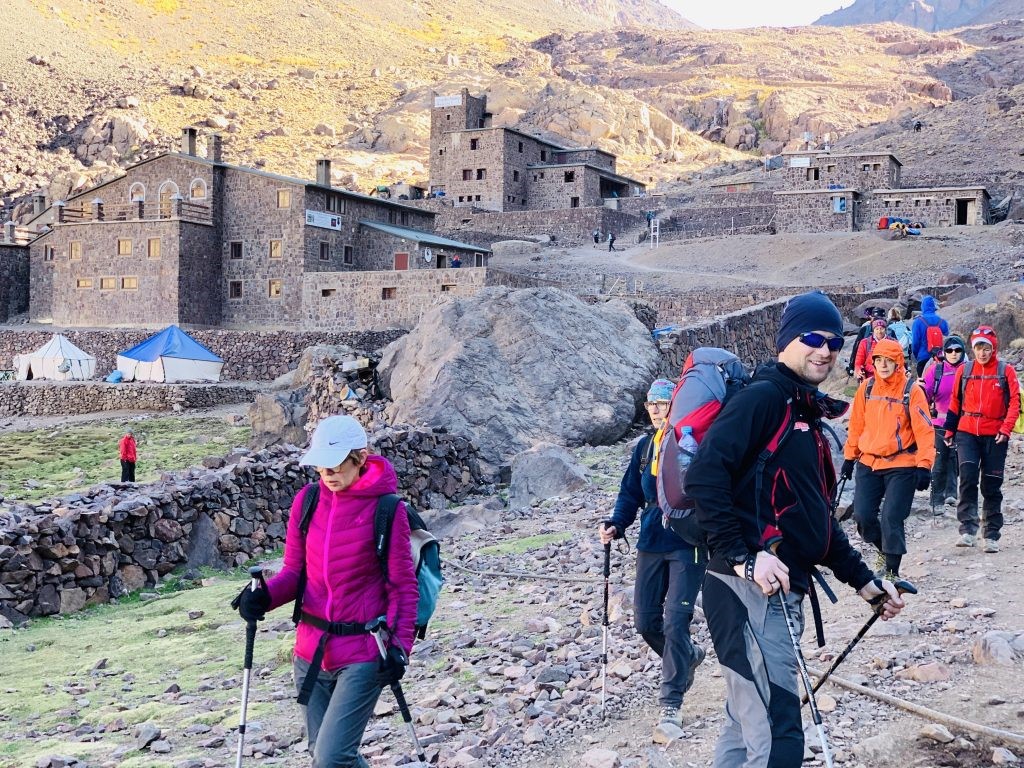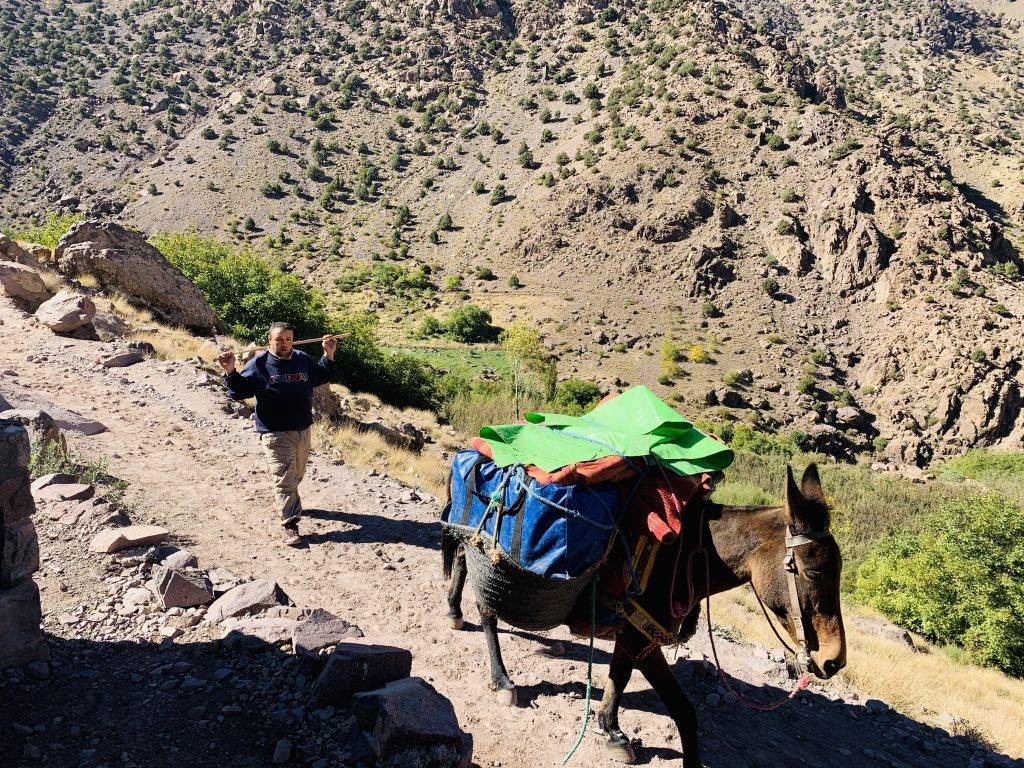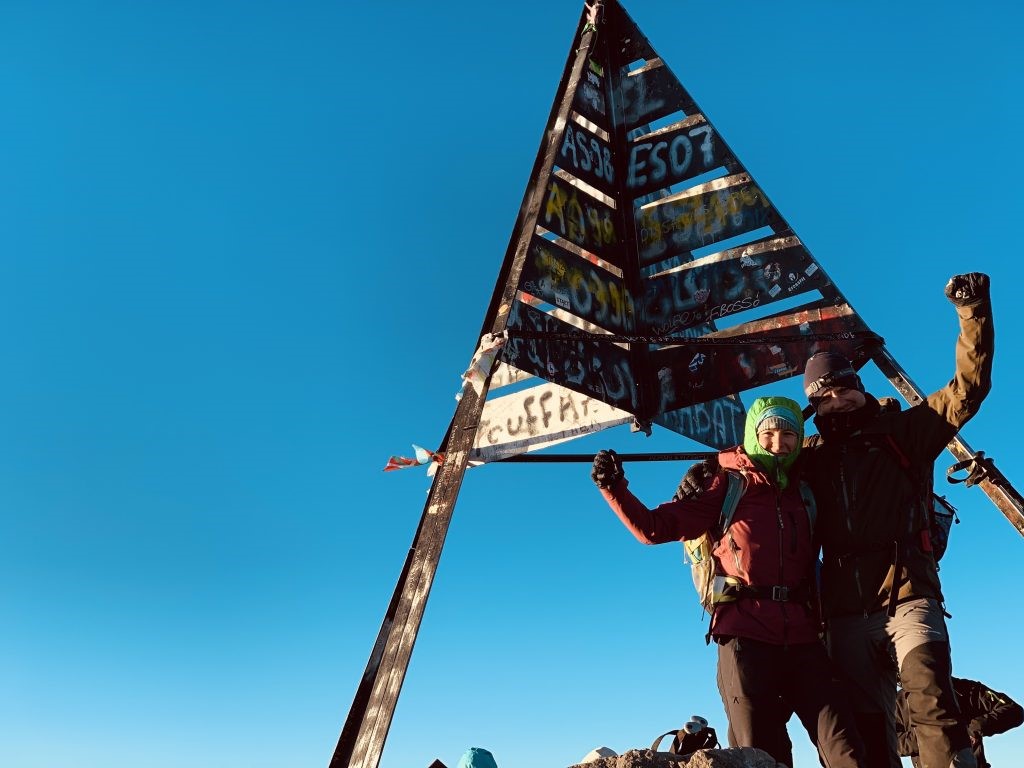 Despite that, we felt happy and proud reaching the summit as it was the highest mountain we've climbed so far! After a short break and taking few pictures, we headed down, following a pair of Germans on their mountain bikes. Yep, they carried them all the way up so they could descend all the way back down to Imlil. Well done guys, fantastic achievement! As I previously thought, the descent WAS hard on legs. 20 km walked that day, 31 in total. Therefore I believe it's best to book it as a 3-day hike allowing more time to rest between sections and to acclimatise to higher altitudes.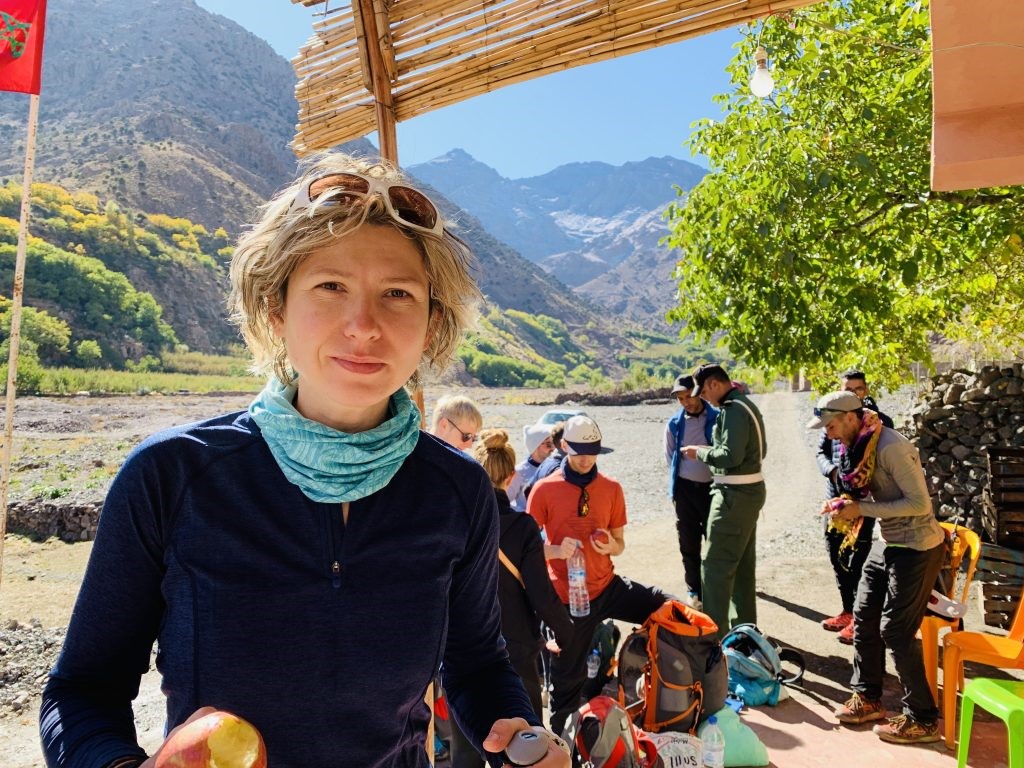 Passport check point – Especially now, when it's not allowed to hike those trails without a guide. After horrible events of December 2018, when two female hikers have been beheaded in their tent by a group of extremists, security has been ramped up. There are police checkpoints along the trails, officials recording your passport information, wild camping is no longer allowed and guide is mandatory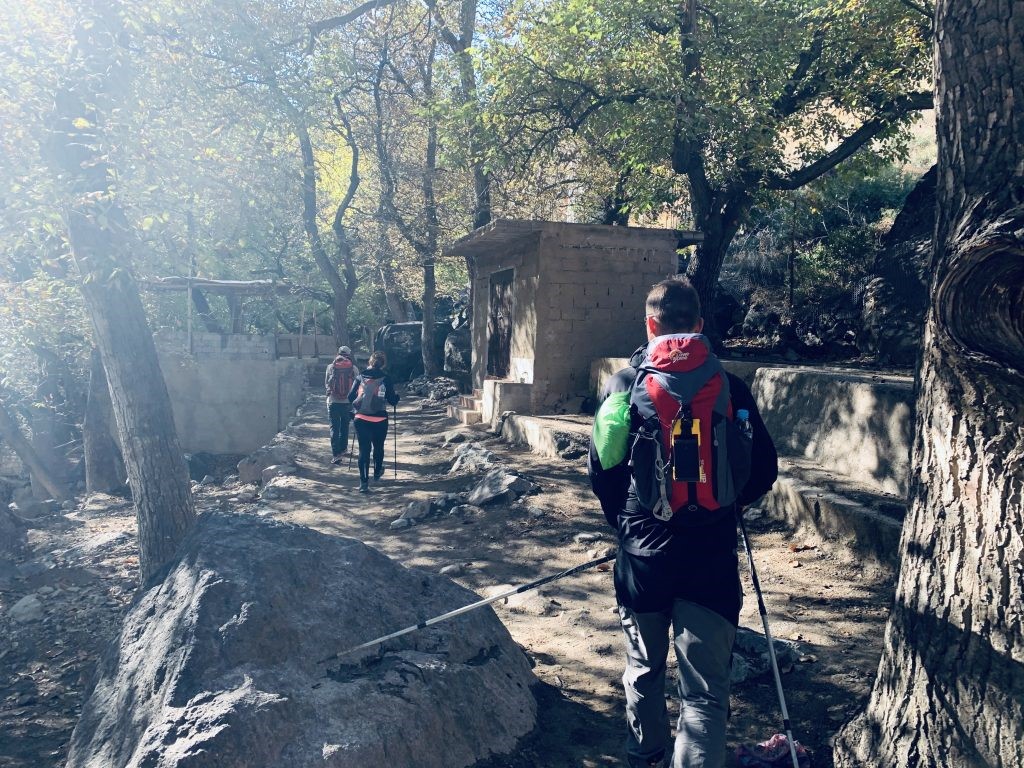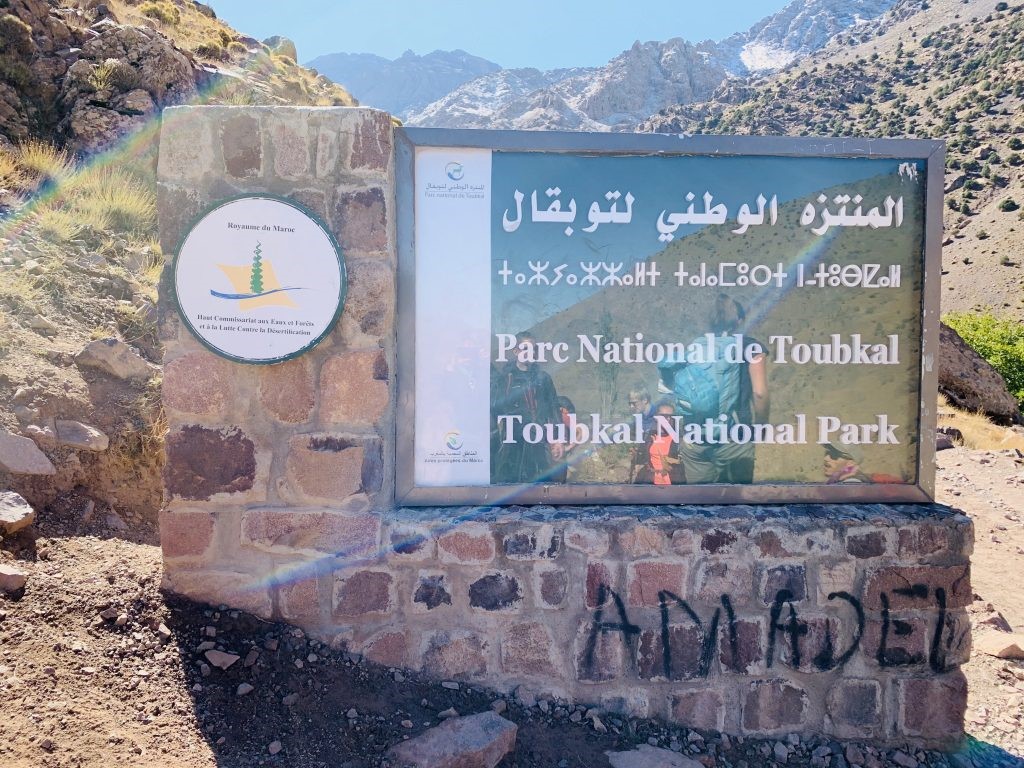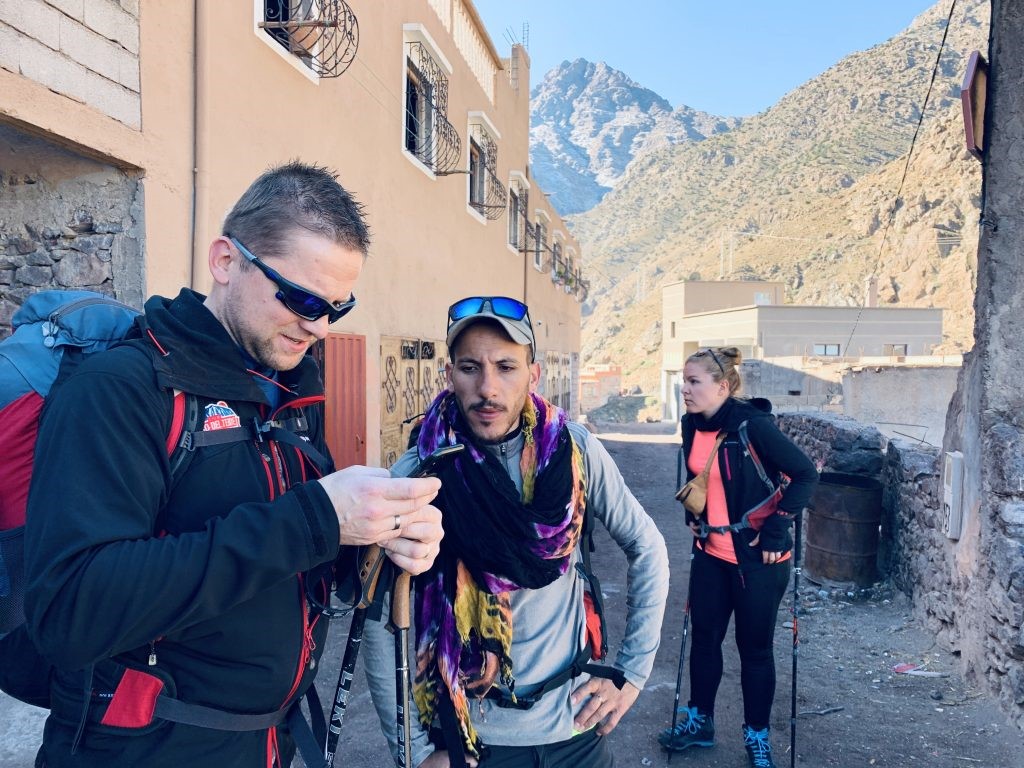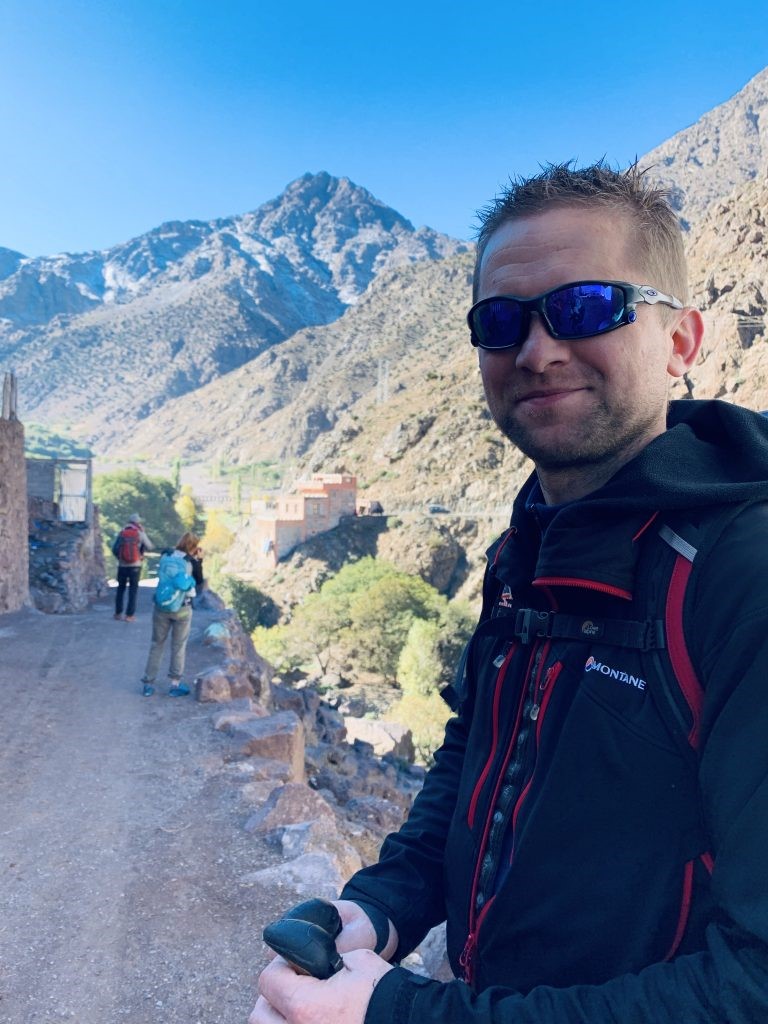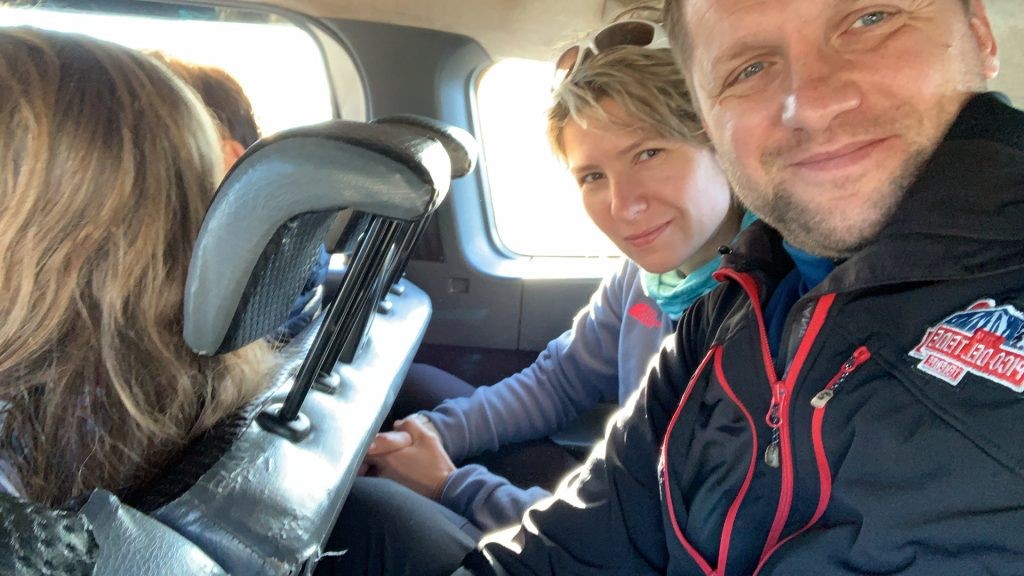 Hike begins at 1800 m in Imlil – a hub town, where all outdoorsy people congregate before heading out on their adventures. Like Chamonix or Zakopane, but smaller. 12 km trail all the way to the Refuge Du Toubkal (3207m) is easy. About half a dozen spots where you can stop for rest, snack and drink (freshly squeezed orange juice is a must!), so no need to carry water for all day in your rucksack. We had a very generous lunch break in a tiny settlement of Sidi Chamharouch – famous for their White Rock.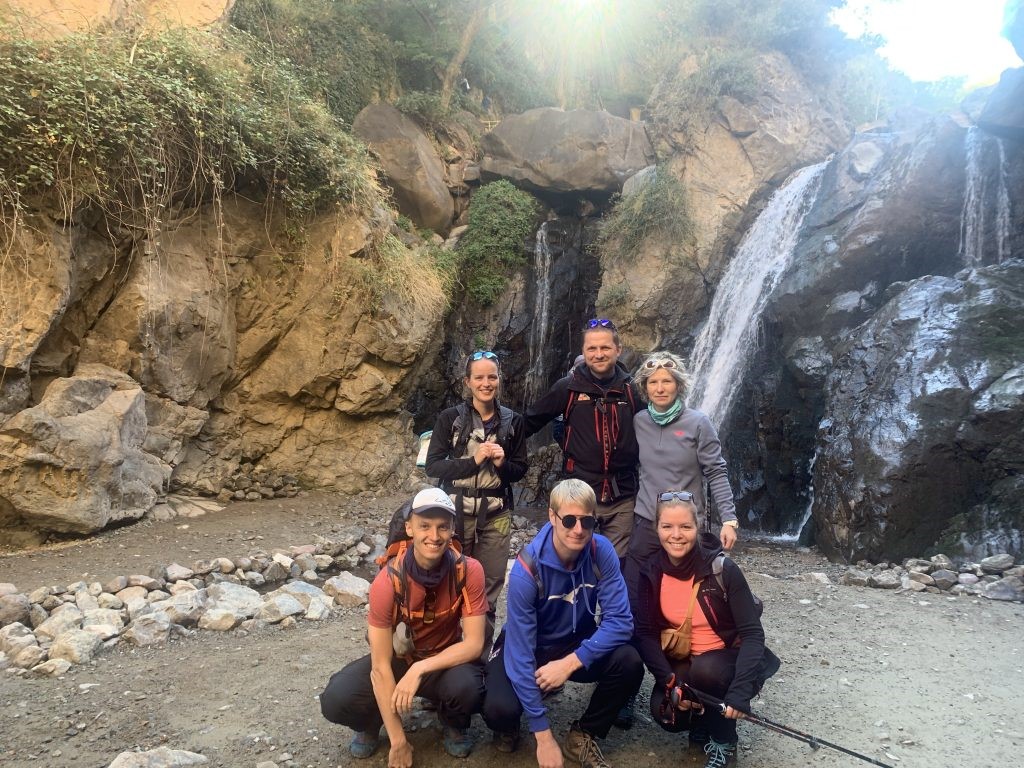 €90 per person (group 4-6 people) gets you transport from Marrakesh to Imlil where you start the hike, guide, lunch in a Berber village, diner at the refuge, overnight accommodation at the refuge followed by an early morning breakfast before the climb, lunch on the way down and finally, transport back to Marrakesh. For me, great value for money.
Powered by Wikiloc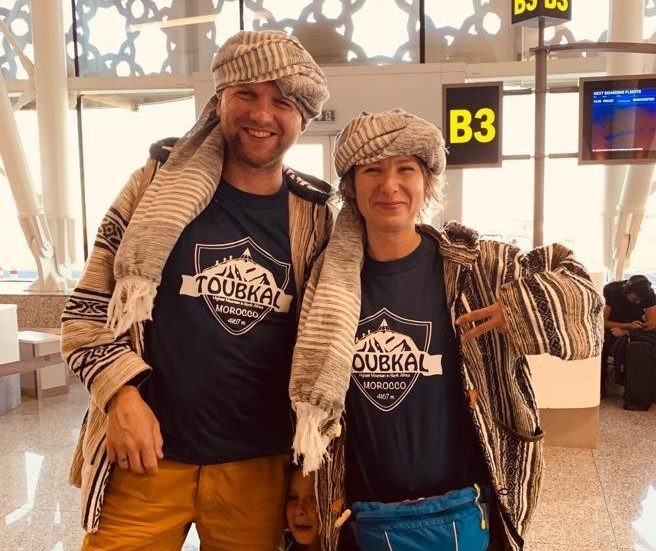 Did someone say MOUNTAINS? High Atlas Mountains – the highlight of our holiday: two-day trek up the North Africa's highest mountain, Toubkal (4167m). Booked it in a very last moment directly with Refuge Toubkal, joining a group of four Germans to bring the cost down.