Morocco - my view…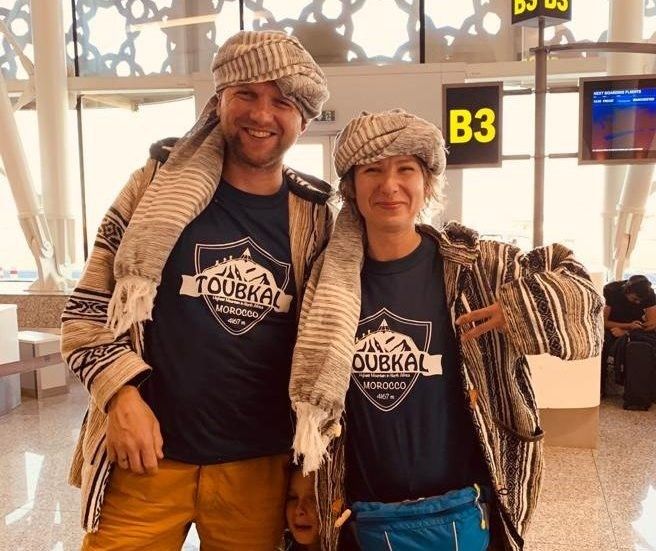 October 2019 – up to now, all our holiday destinations were in Europe. Some closer, some further away from home, but all on The Old Continent.
Because we tend to call ourselves 'travellers' or 'explorers', we couldn't just be limited to one continent for the rest of our lives… We were in southern Spain few years earlier and remembered looking over the Strait of Gibraltar towards Morocco, thinking "this completely unexplored by us continent is so close".
Having only a week off work meant we had to fly there – bang! – that's me out of my comfort zone! Airport queues, luggage limitations, having to hire a car and book a hotel – not what I like the best. I'd rather drive my 4×4 there and sleep wherever. And that would've been better – more about this later.
Start of this holiday wasn't promising – first the flight was delayed 1h40min, hire car was a diesel Punto and when we finally arrived at the hotel at 2:30 am, we were told that the hotel is full! Not what you want to hear in the middle of the night with a child "on tow". Someone somewhere fucked up big style. So for the rest of the night we have been moved to an awful, one-star hotel nearby.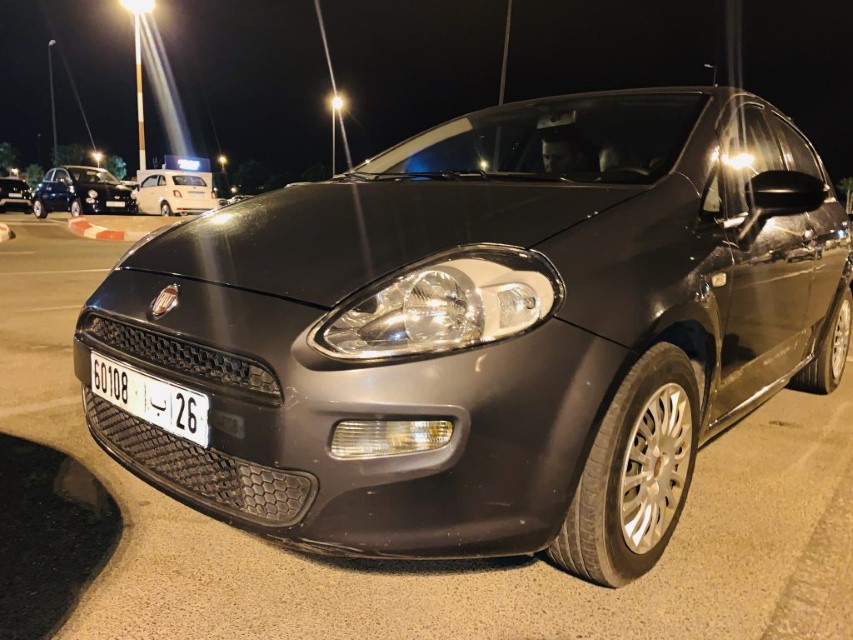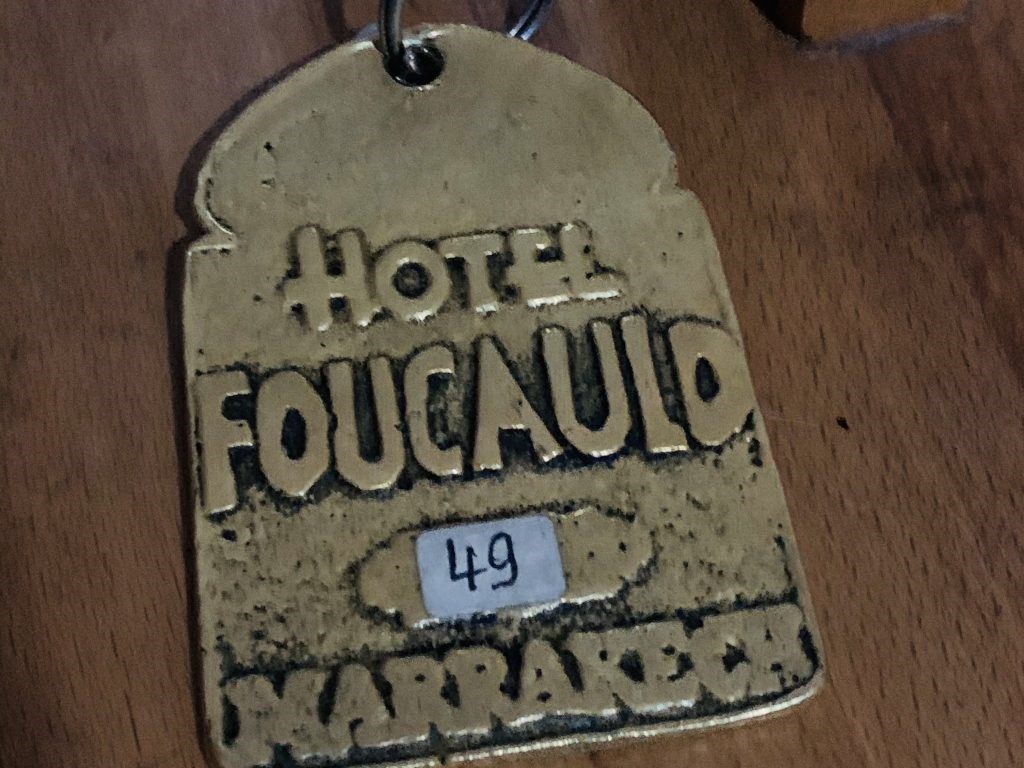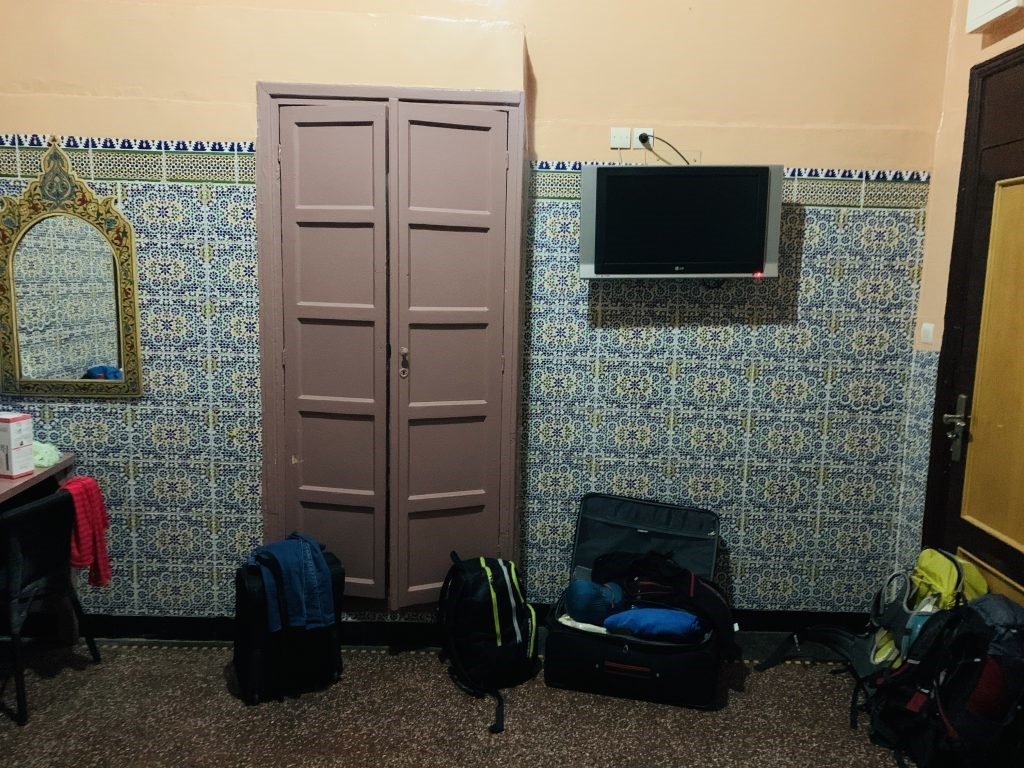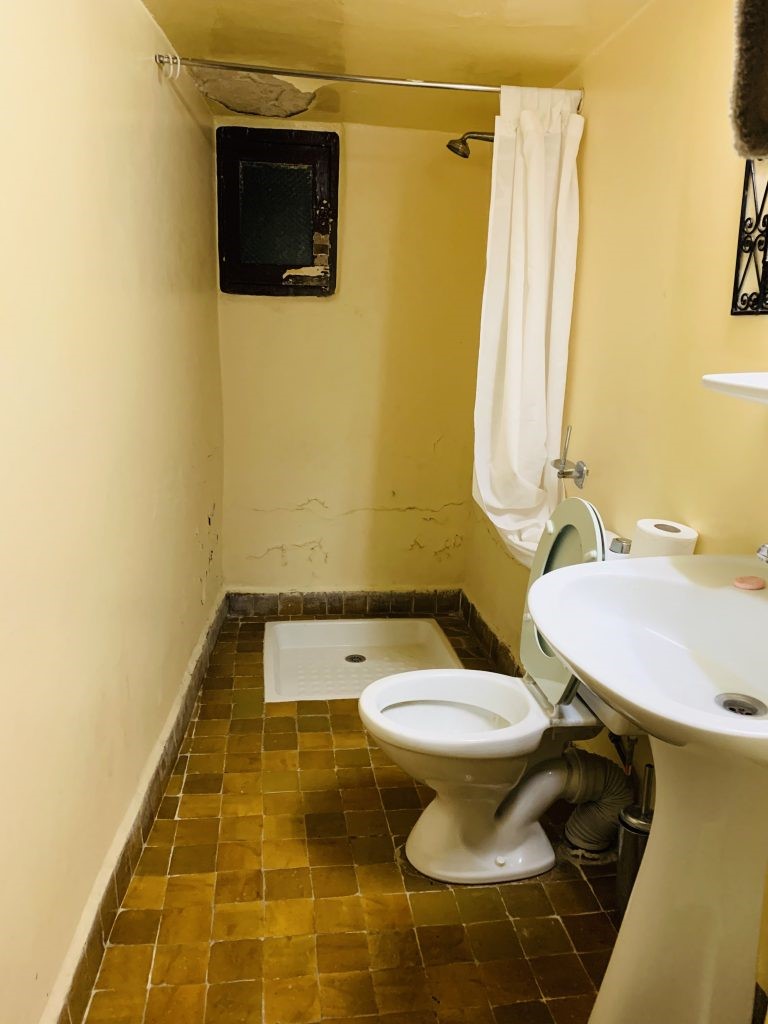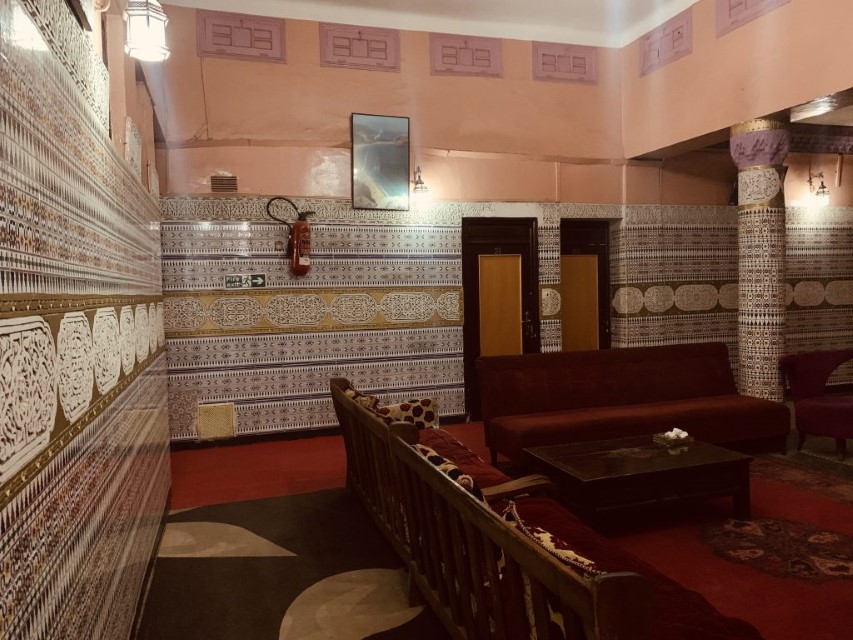 Next morning we were allocated in "our" hotel so we could drop the bags and start exploring. Ouzoud waterfalls and Ait Ben Haddou were the nearest top attractions. Nearest? Yeah, right! Still 3 and 5 hours drive one way respectively. Even though we enjoy driving, this was a tiring experience. Although attractions were amazing, getting out and back into Marrakesh was unnerving and main roads, despite leading through beautiful Atlas Mountains, weren't much better. And having to make it back to the hotel in time for an evening meal added to the misery. The same happened again on our last day when we wanted to squeeze two attractions in one trip – Tinmel Mosque and Ourika Valley. Getting to the mosque from Marrakesh, then drive over a narrow mountain road towards The Valley turned out to be too much for one, short October day. So we didn't get a chance to fully explore the Ourika Valley. Hence if I was to visit Morocco again I'd do it completely different way! Forget about a hotel with meals. If your time is limited to a week or two, fly over, hire a car but don't book any accommodation. Land, get in the car and drive from one attraction to another, find a riad or kasbah along the route and stay for the night. Food is cheap, locals are friendly, there's enough petrol stations to fill up and you can even find alcohol in bigger towns' supermarkets. Don't waste time and money going back and forth from the, usually overpriced, hotel. You'll see more, explore more, will be less tired and probably save money too. If you've got more time and a 'right' vehicle (off roader or a 4×4 van you can sleep in) go and spend a month or two and fully experience Morocco. Thats what we're going to do next time!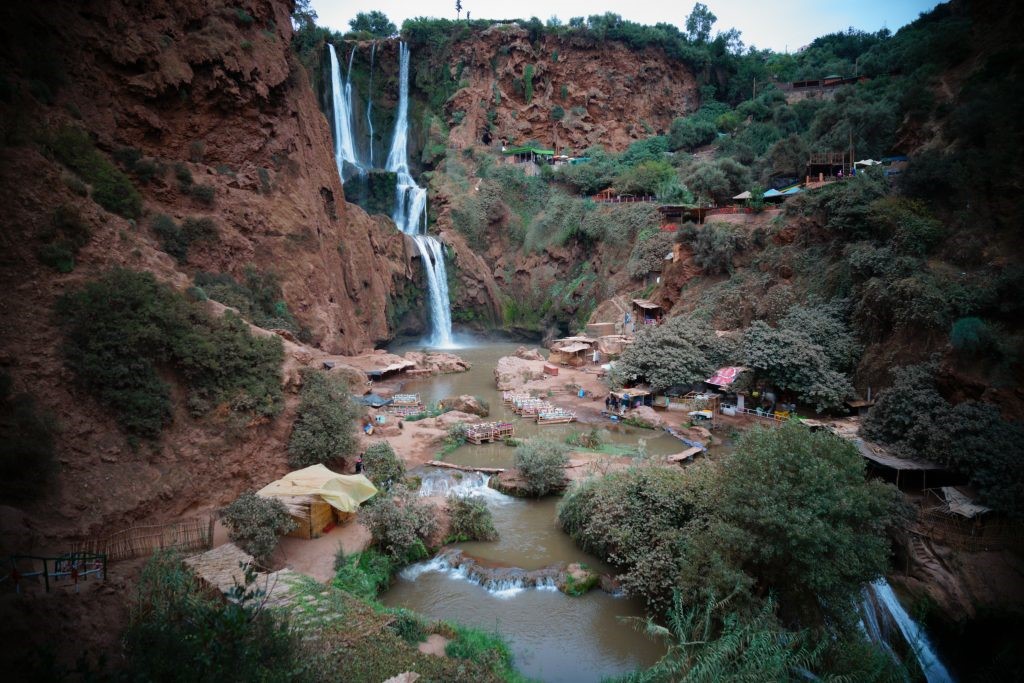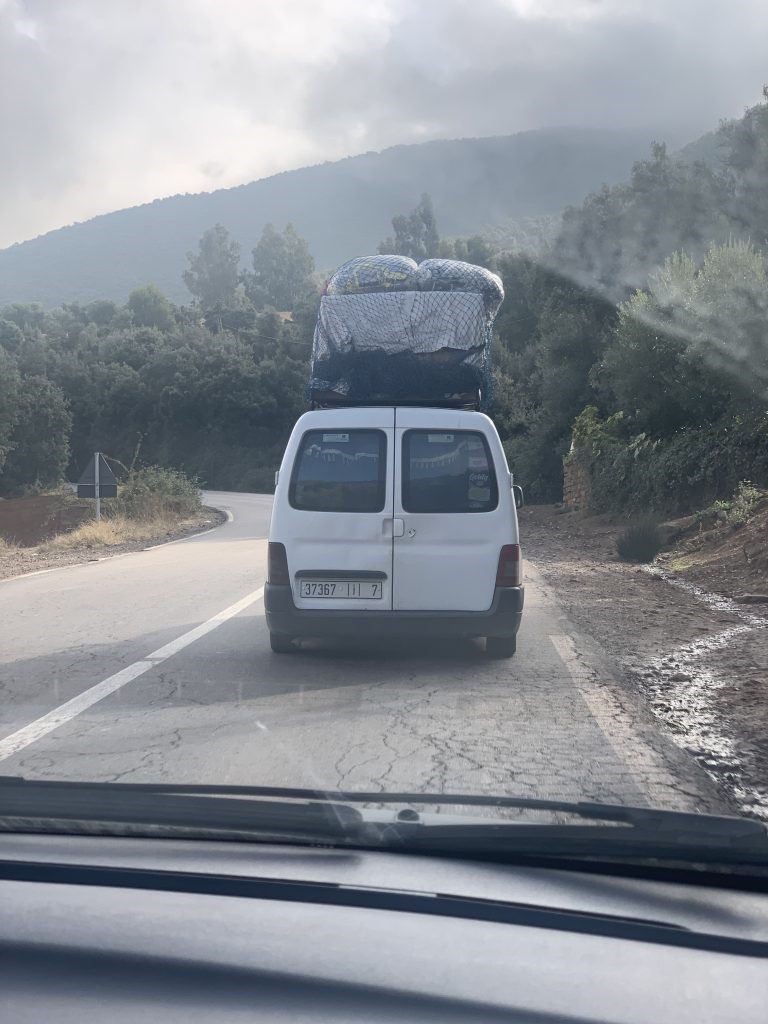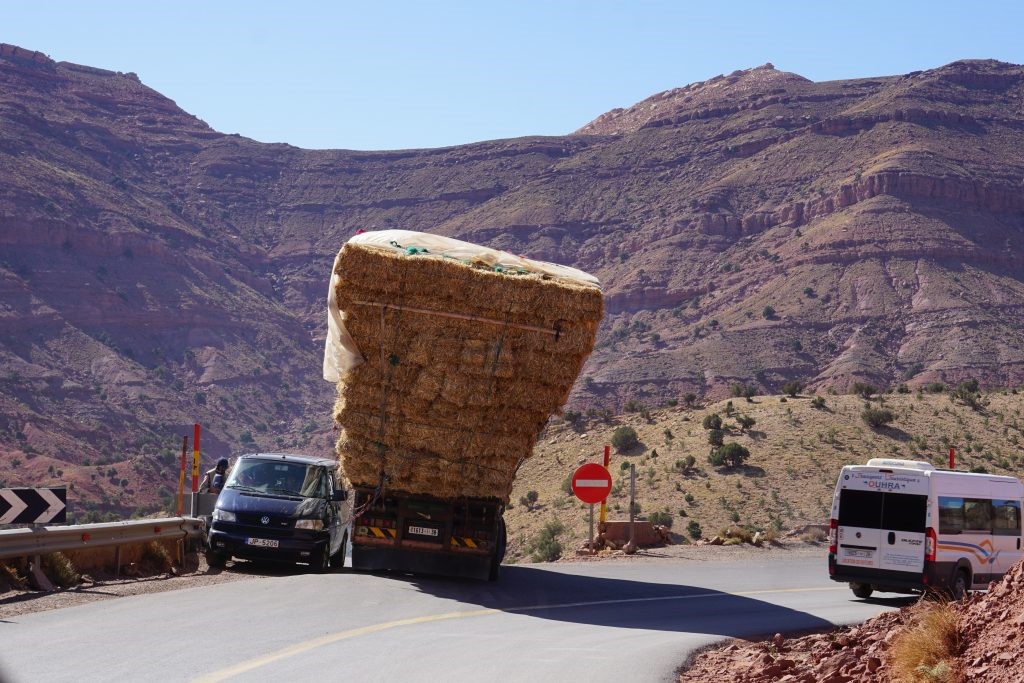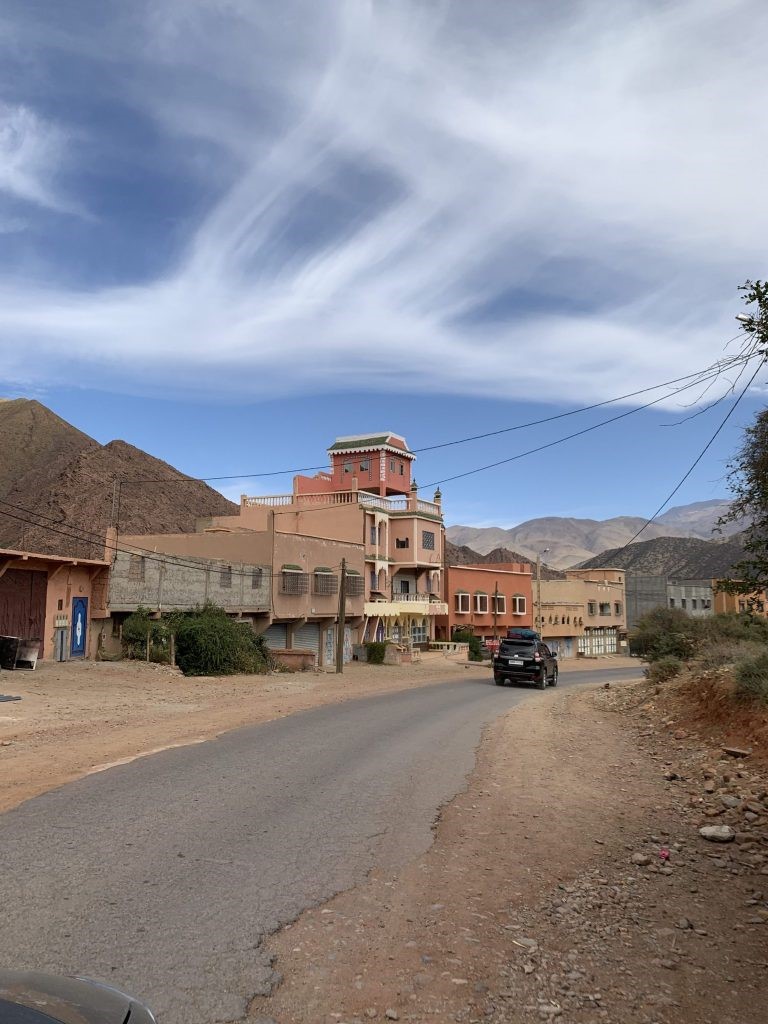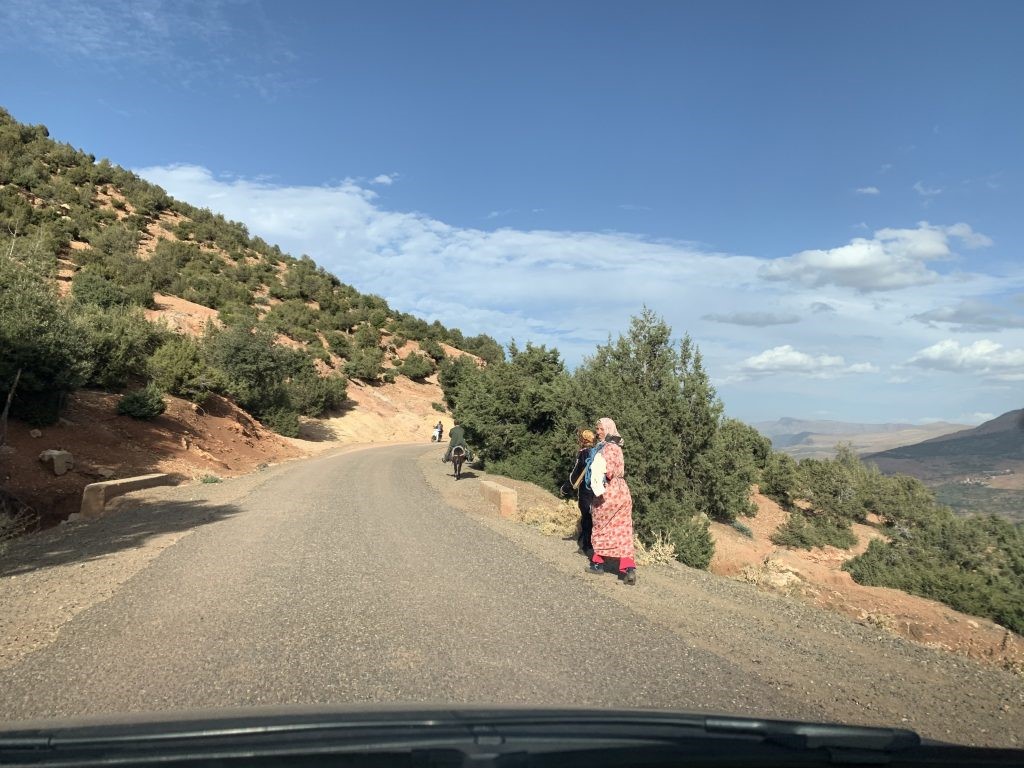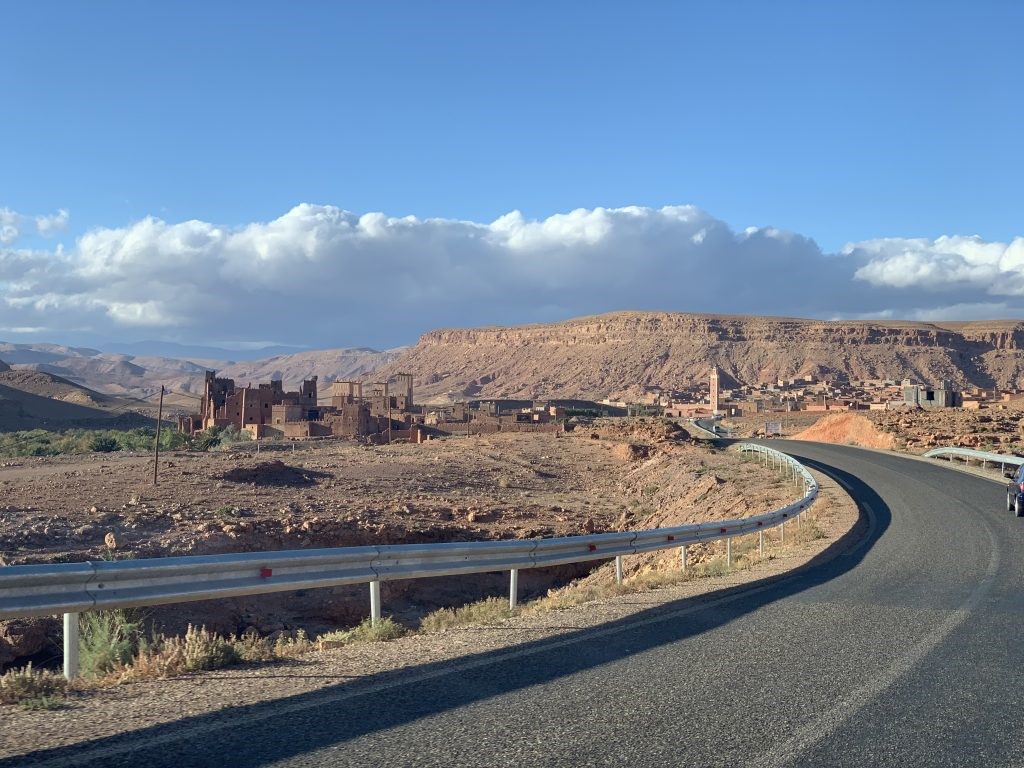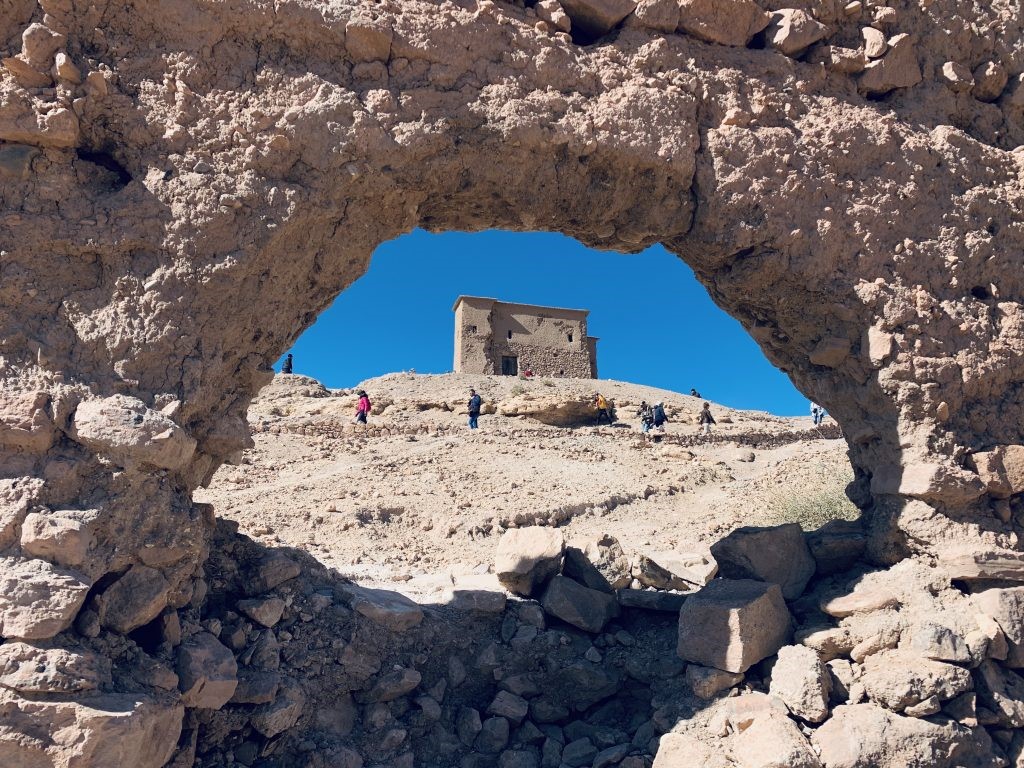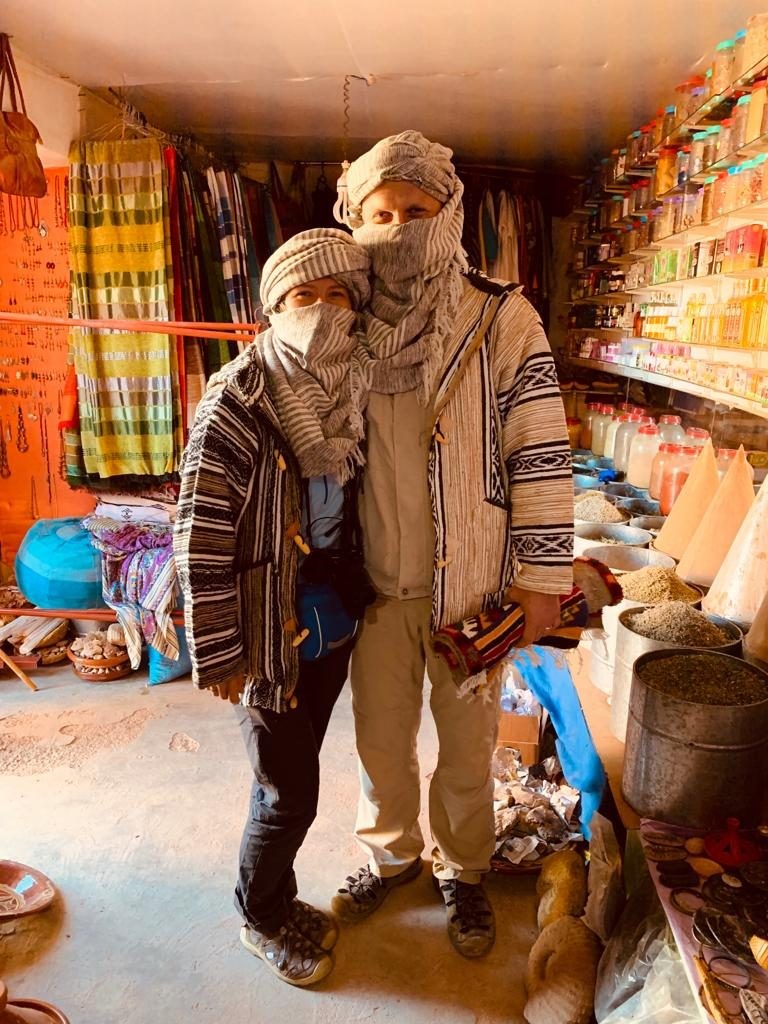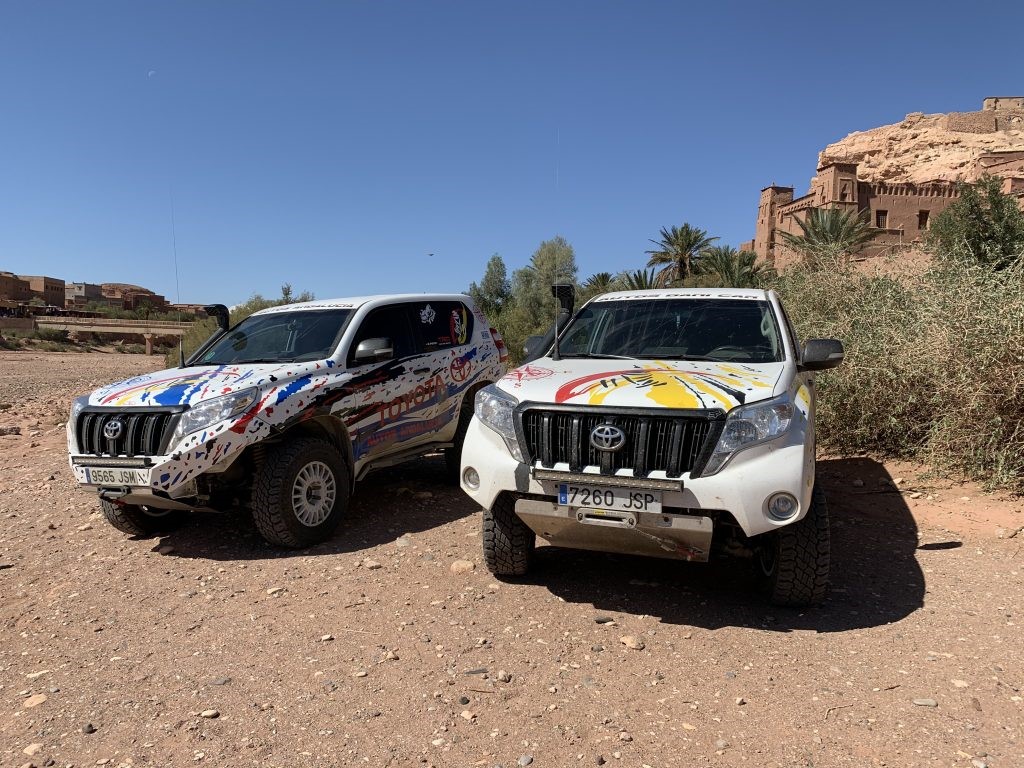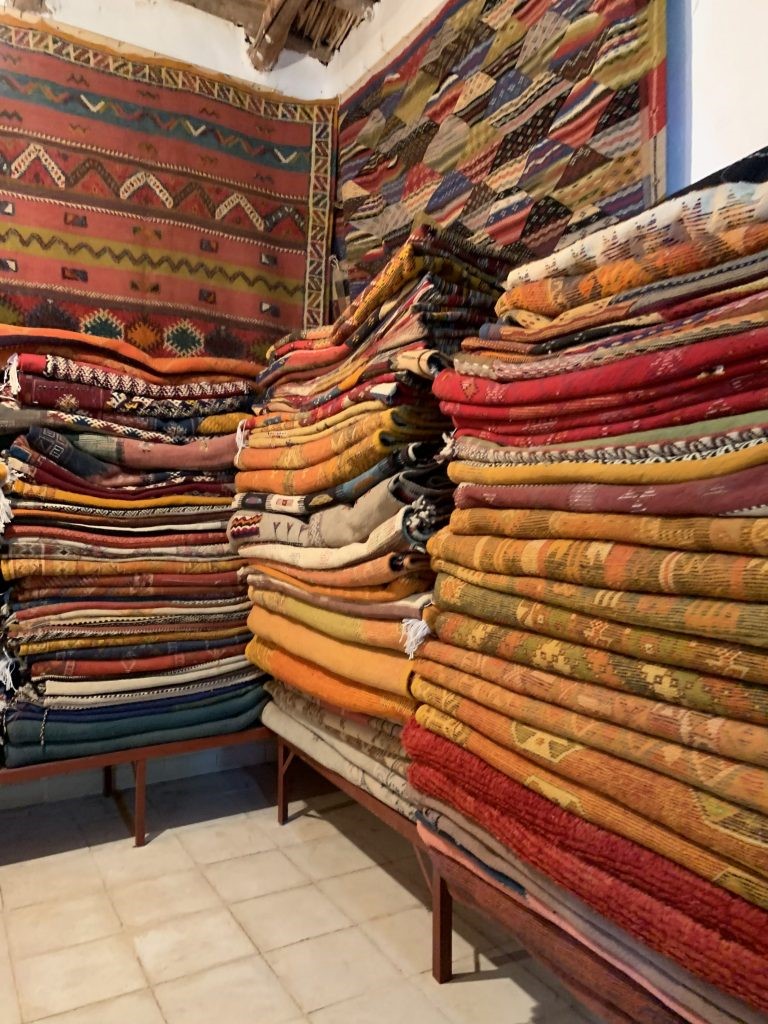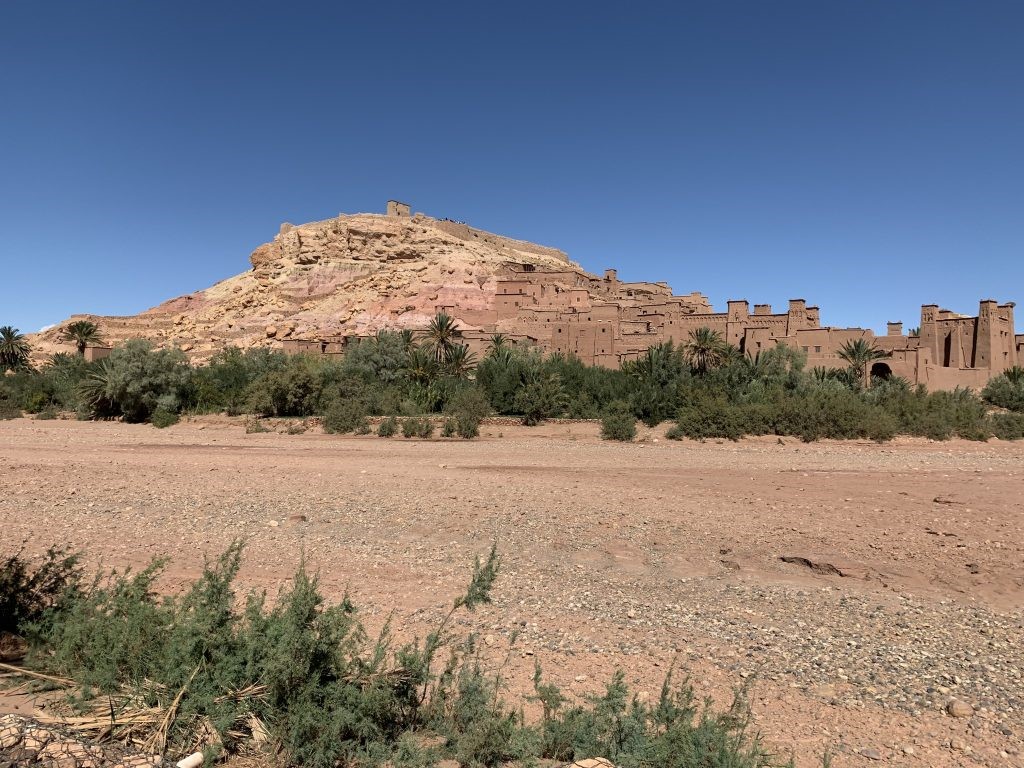 We've also spent a day at the famous Marrakesh Medina – Djemaa El Fna main square. Henna painting women, snake charmers, monkeys, locals selling souvenirs and traditional moroccan products. Might be alright for some, but for me it was a waste of time… and money. Dirty and noisy part of town. If you're taking pictures or, god forbid, recording a video, you're their worst enemy! They'll shout at you, chase you and demand money. Seriously, not a nice experience. All souvenirs look the same, sellers are pushy and don't forget to haggle – you should pay maximum half of the price they tell you. I'd rather spend a day on my own in the mountains – less money spent, better views, cleaner air and silence. But each to their own.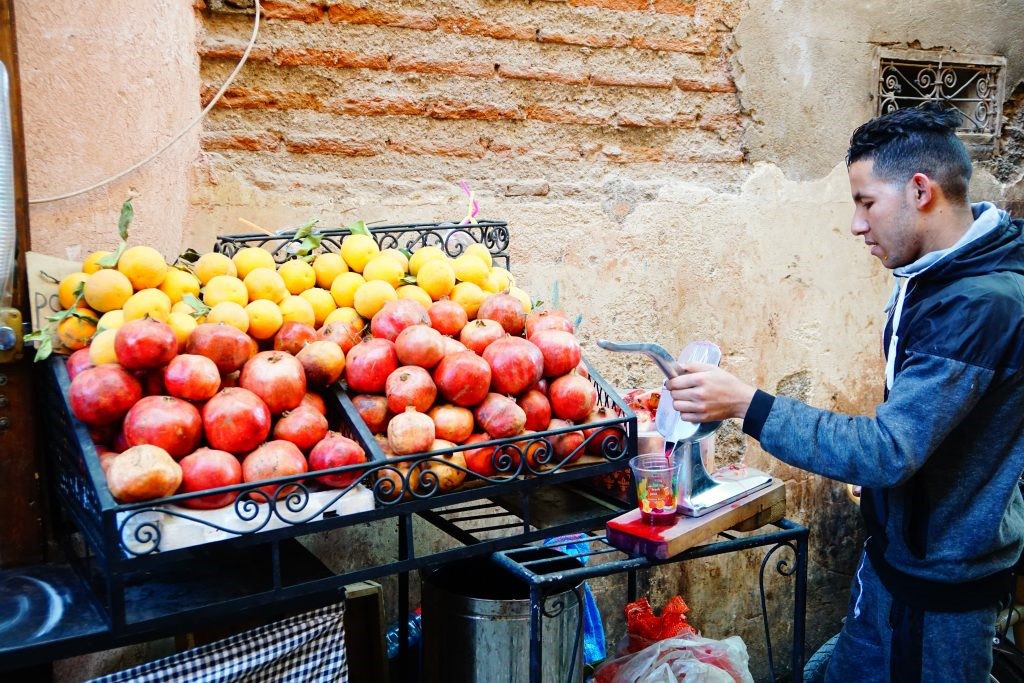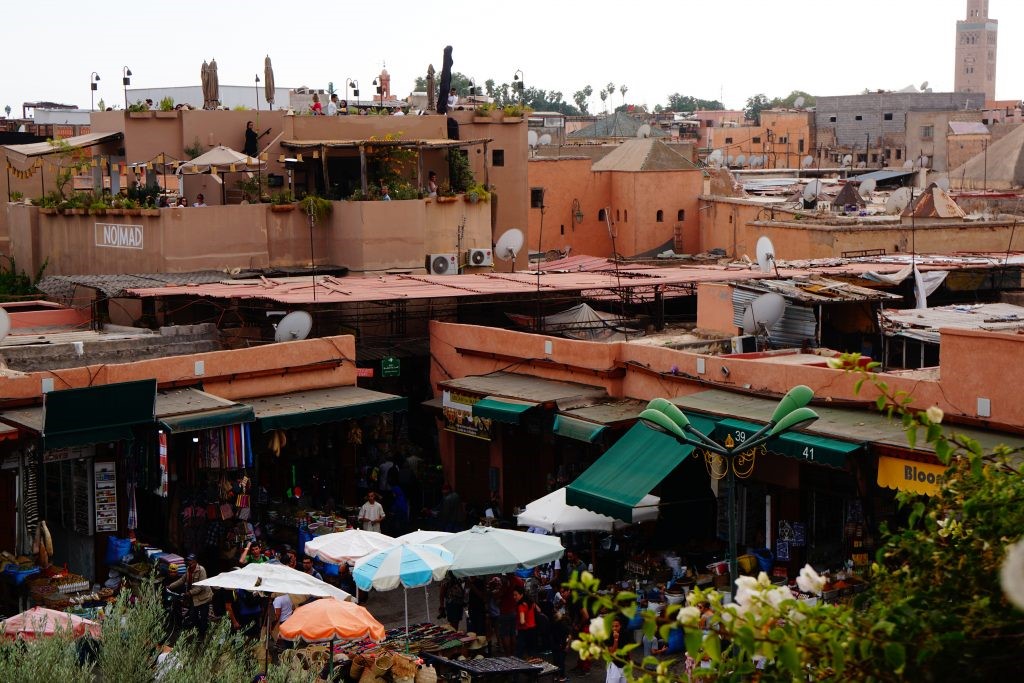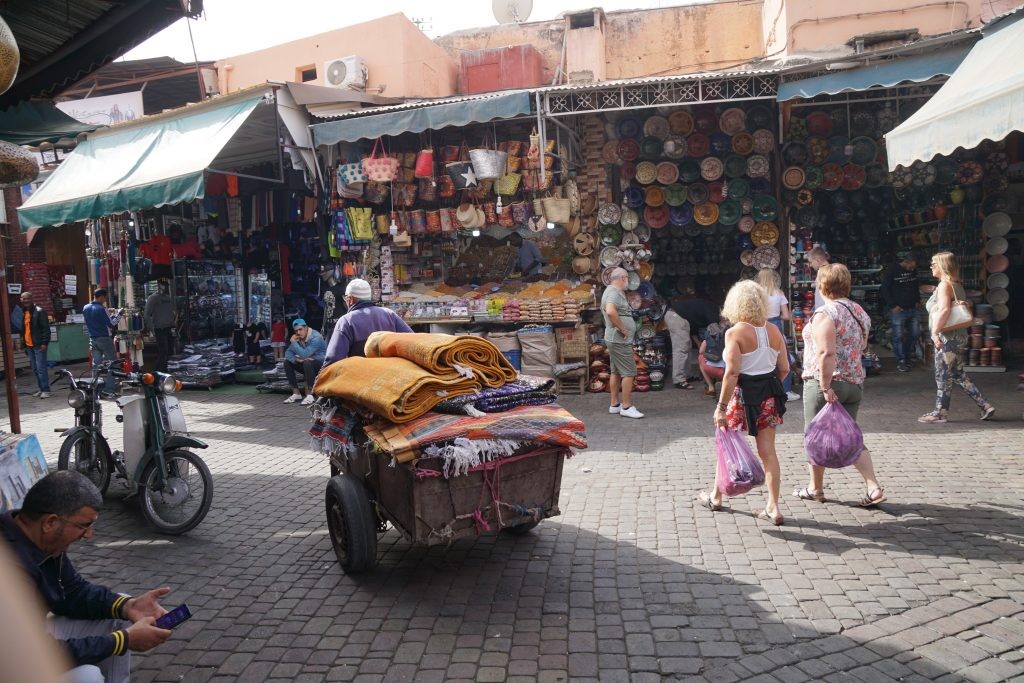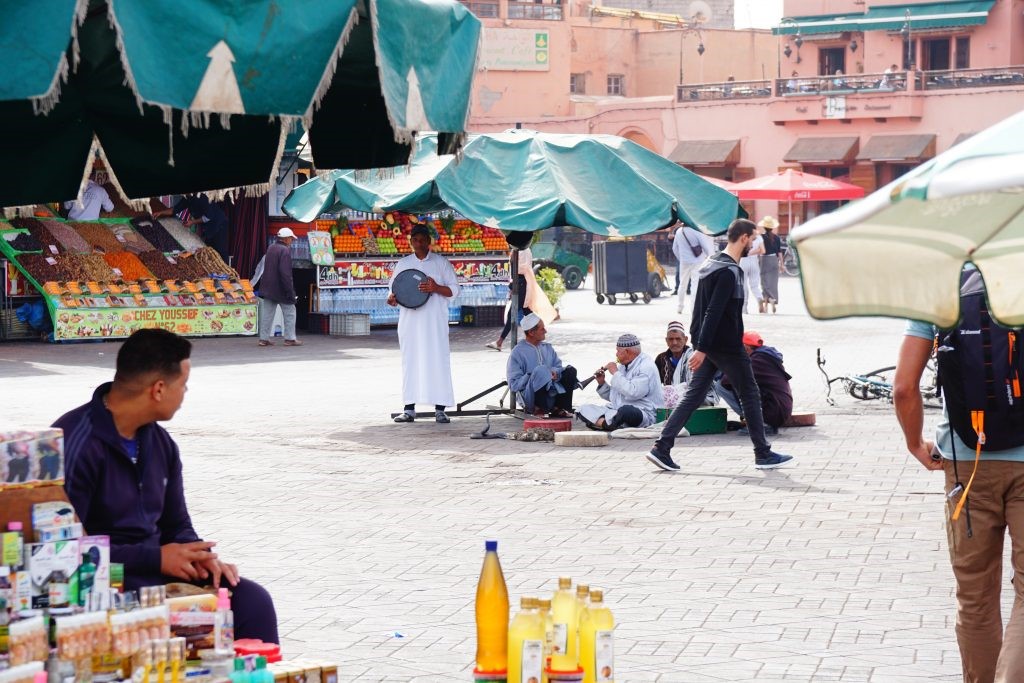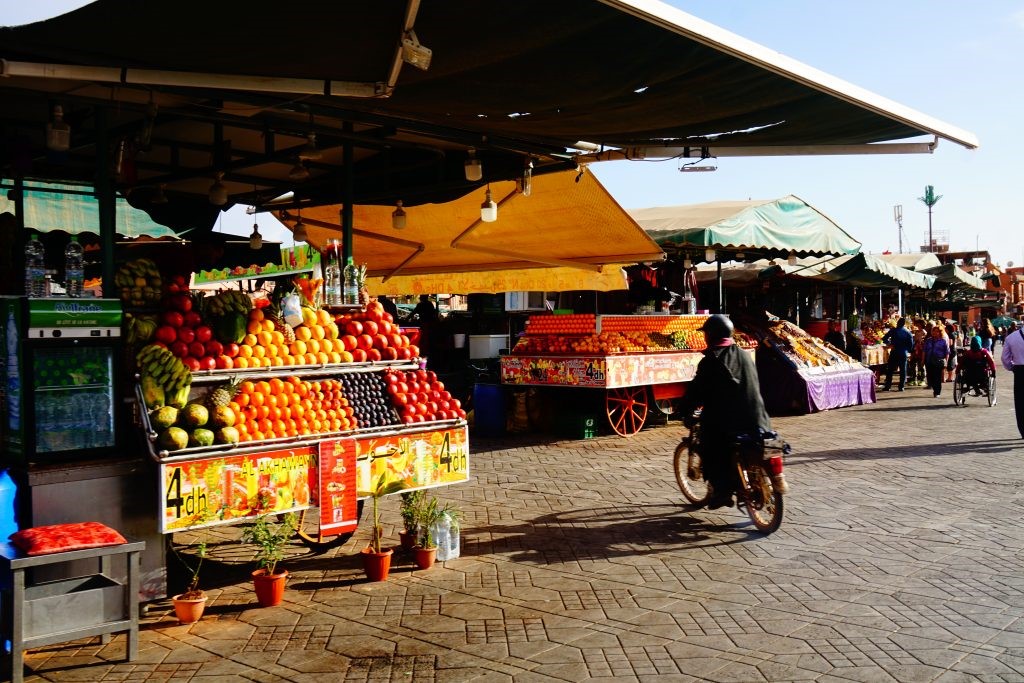 Did someone say MOUNTAINS? High Atlas Mountains – the highlight of our holiday: two-day trek up the North Africa's highest mountain, Toubkal (4167m). Booked it in a very last moment directly with Refuge Toubkal, joining a group of four Germans to bring the cost down. €90 per person (group 4-6 people) gets you transport from Marrakesh to Imlil where you start the hike, guide, lunch in a Berber village, diner at the refuge, overnight accommodation at the refuge followed by an early morning breakfast before the climb, lunch on the way down and finally, transport back to Marrakesh. For me, great value for money. Especially now, when it's not allowed to hike those trails without a guide. After horrible events of December 2018, when two female hikers have been beheaded in their tent by a group of extremists, security has been ramped up. There are police checkpoints along the trails, officials recording your passport information, wild camping is no longer allowed and guide is mandatory.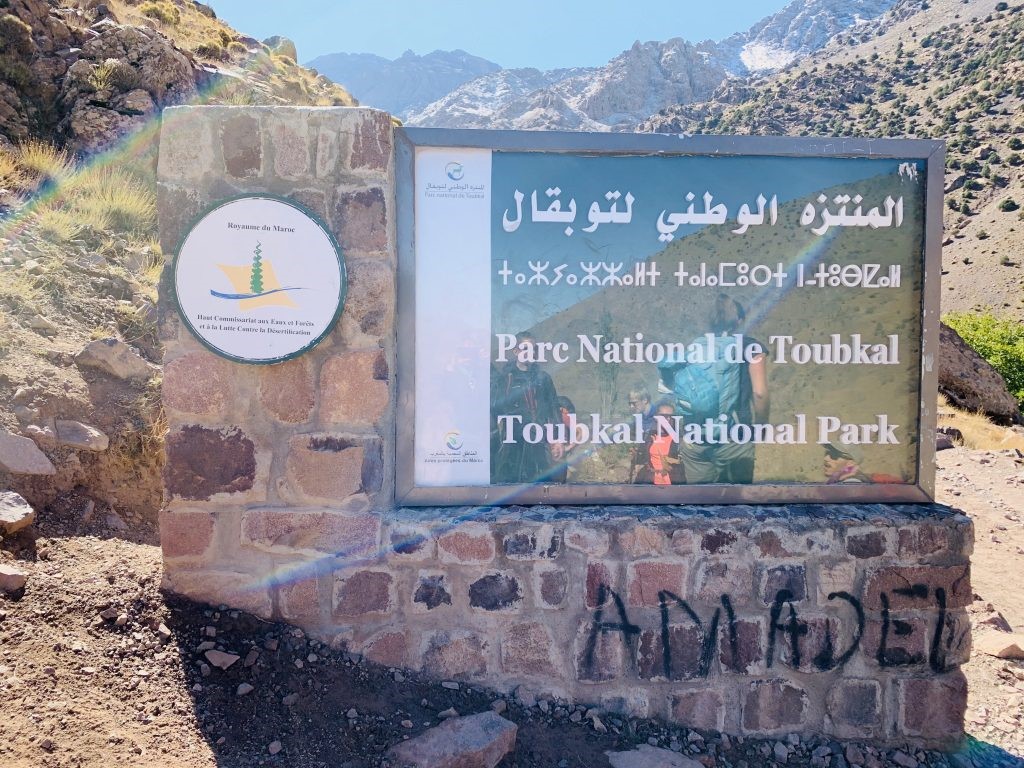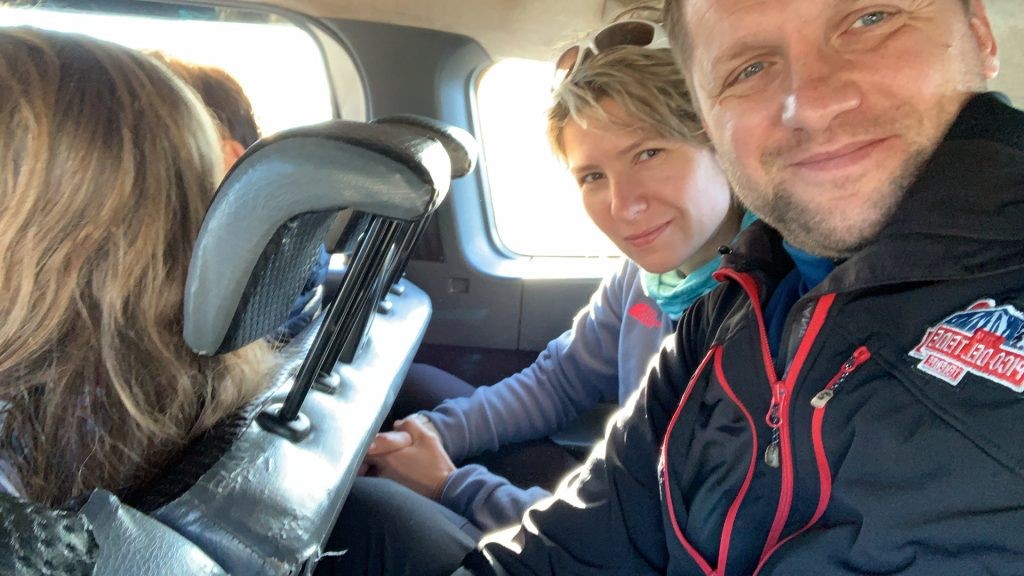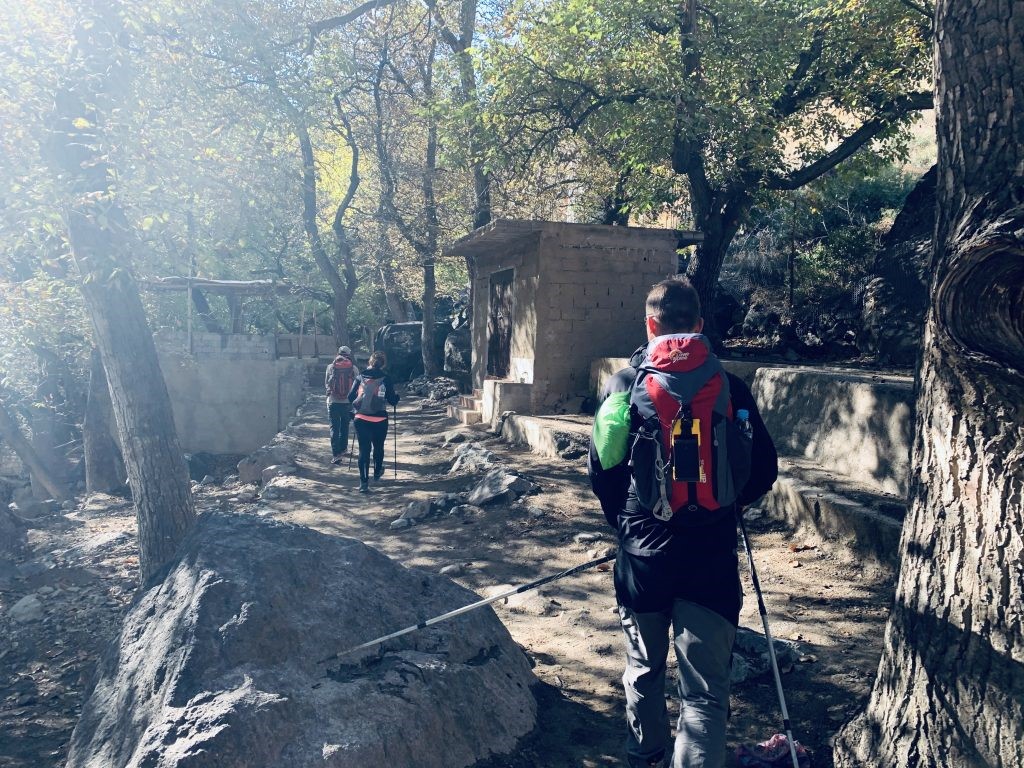 Hike begins at 1800 m in Imlil – a hub town, where all outdoorsy people congregate before heading out on their adventures. Like Chamonix or Zakopane, but smaller. 12 km trail all the way to the Refuge Du Toubkal (3207m) is easy. About half a dozen spots where you can stop for rest, snack and drink (freshly squeezed orange juice is a must!), so no need to carry water for all day in your rucksack. We had a very generous lunch break in a tiny settlement of Sidi Chamharouch – famous for their White Rock.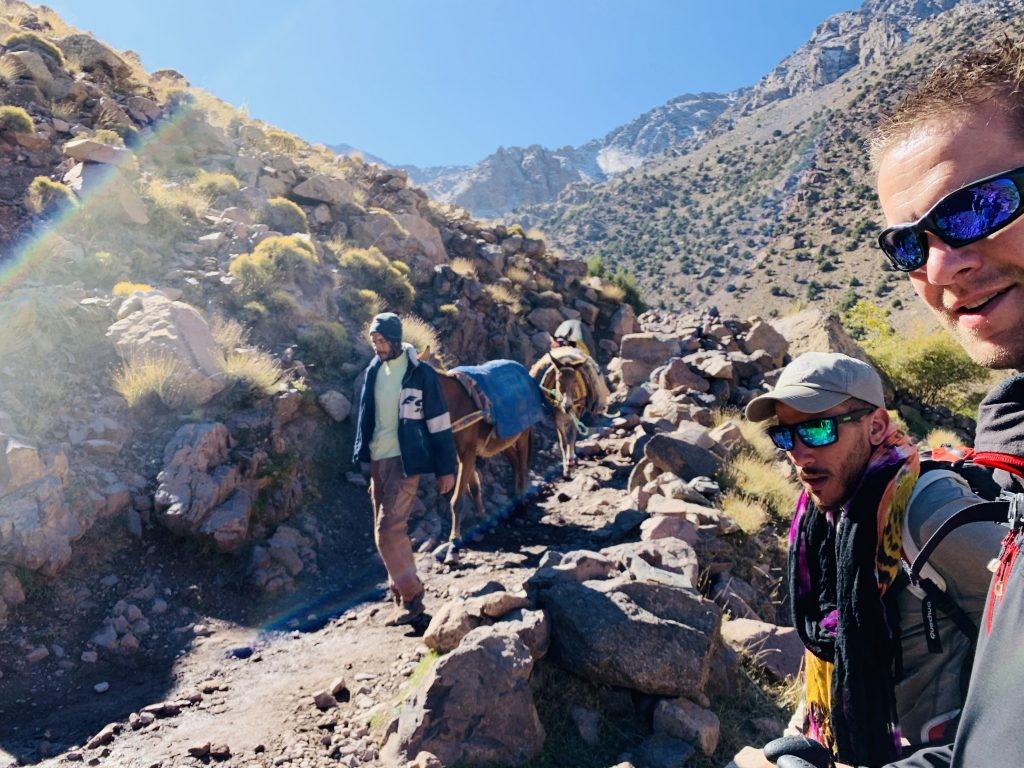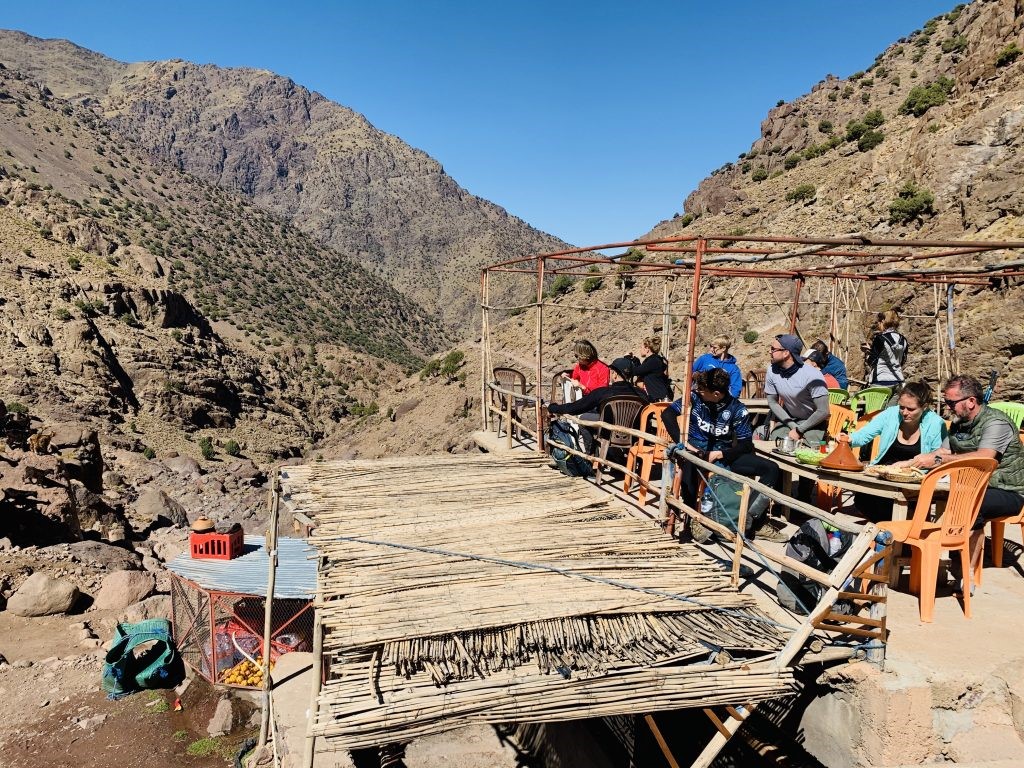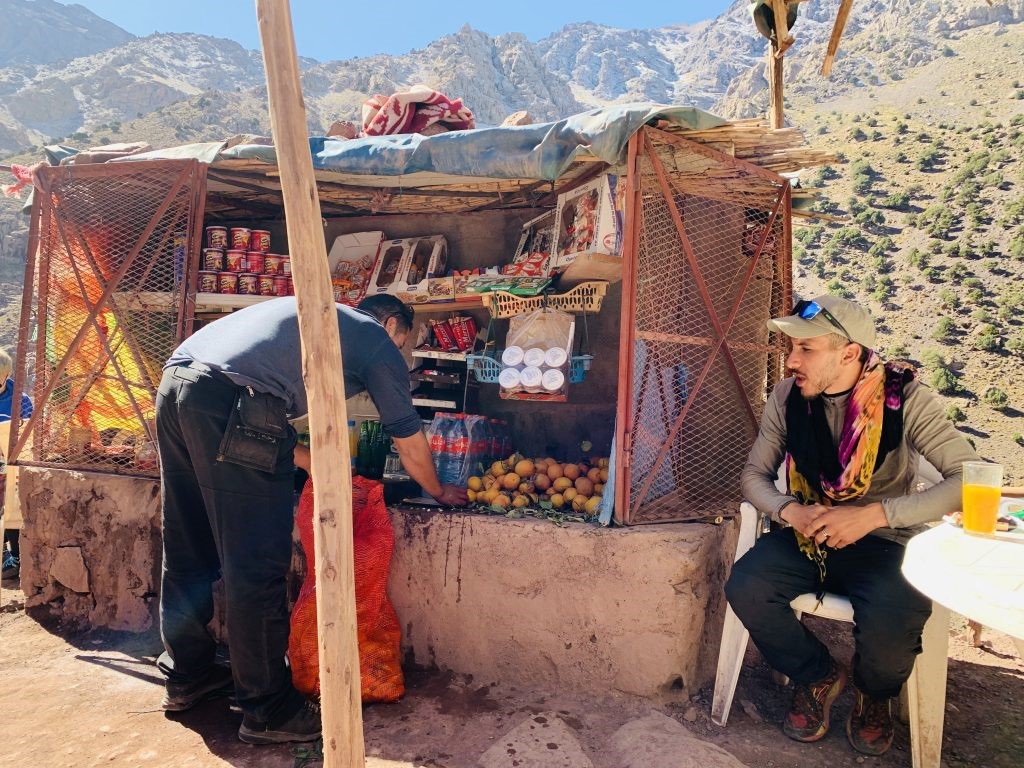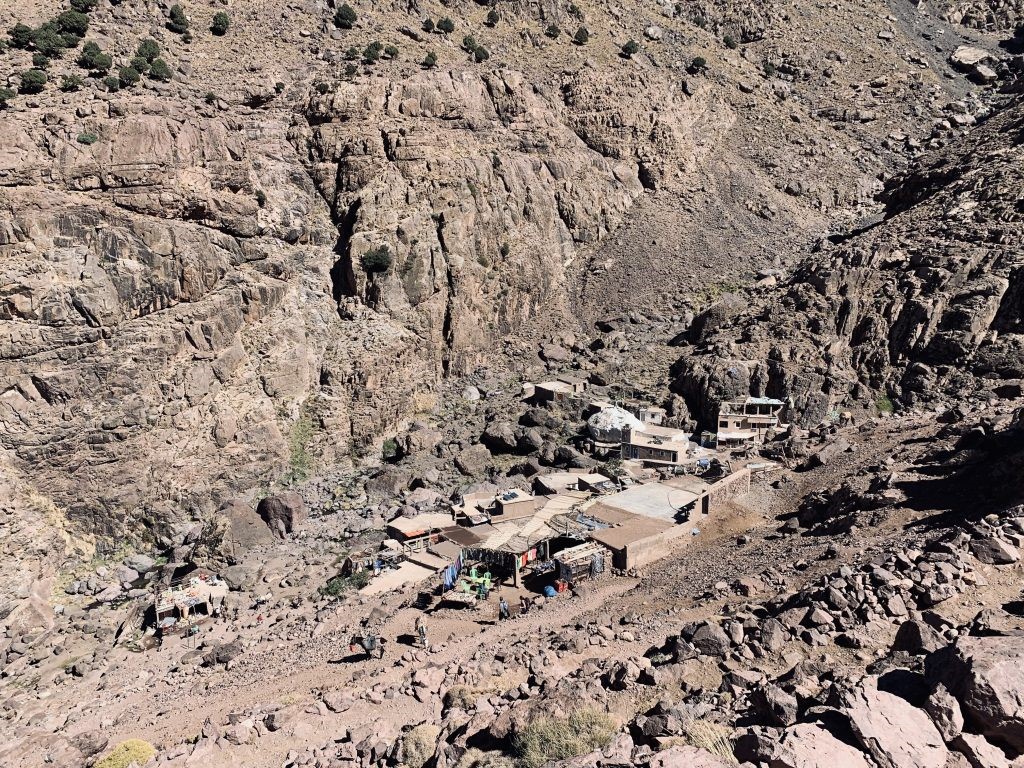 At the refuge, we had to hand our passports to be logged again and sign in in the guest book. Sat down for a meal in one of three large dining rooms with other adventurers. Some of them looked pro. You know, you look at them and you think "they belong here", surely climbed many mountains, done some crazy things and maybe even travelled the whole world. But others, not so much. Trainers, track suit bottoms, too little or too much in their rucksacks… you catch my drift, right? To put things into perspective – I was one of the first people to get out of bed at 3:20 am the next morning to get ready for the hike and only one more person (a pro-looking, German-speaking tourist) went outside with me to check the weather conditions… And then you could see all these "tourists" stopping and taking the layers on or off every few hundred meters. I hope my wife is reading this, haha! Hike from the refuge to the top of Jebel Toubkal was much harder then the first part from the day before. Starts off steep, zig-zagging up the scree fields, can't see much apart from lights from groups above or below you. Remember thinking "this is gonna be hard on legs going down". Sunrise on that day was at 7:39am and I was eager to get to the top for this to repeat the feeling from the top of Mount Teide few months back. But because the rest of our group had lingered around the dormitory for too long, angering our guide, we only managed to watch the sunrise from the col couple hundred meters below the summit. Despite that, we felt happy and proud reaching the summit as it was the highest mountain we've climbed so far! After a short break and taking few pictures, we headed down, following a pair of Germans on their mountain bikes. Yep, they carried them all the way up so they could descend all the way back down to Imlil. Well done guys, fantastic achievement! As I previously thought, the descent WAS hard on legs. 20 km walked that day, 31 in total. Therefore I believe it's best to book it as a 3-day hike allowing more time to rest between sections and to acclimatise to higher altitudes.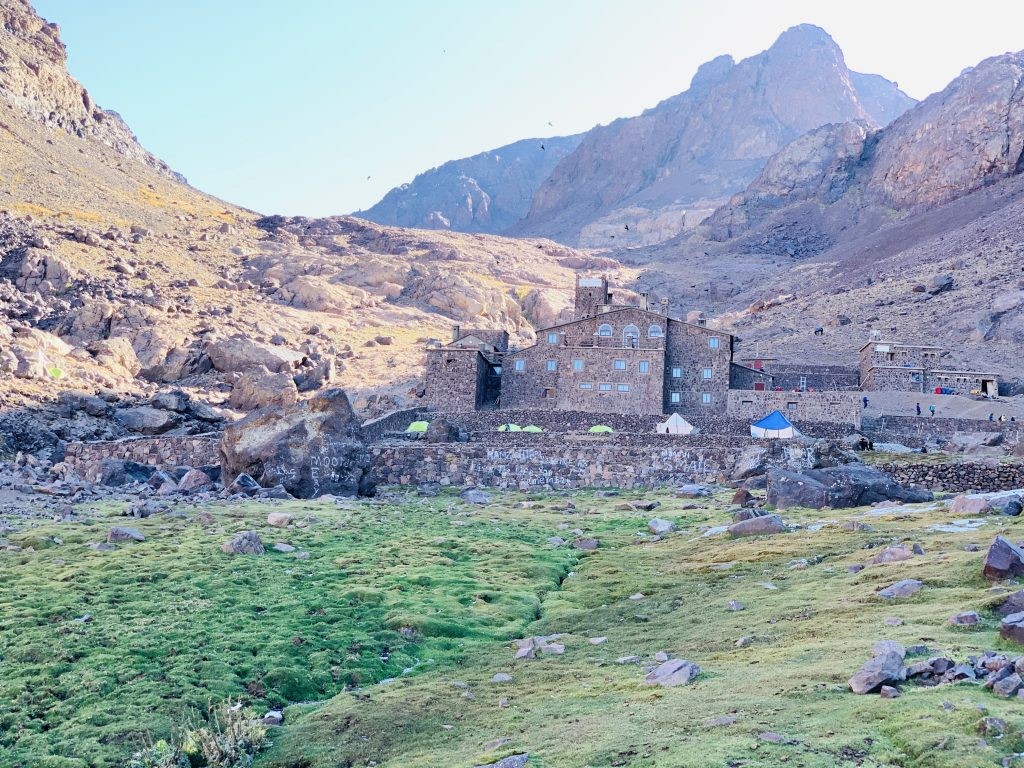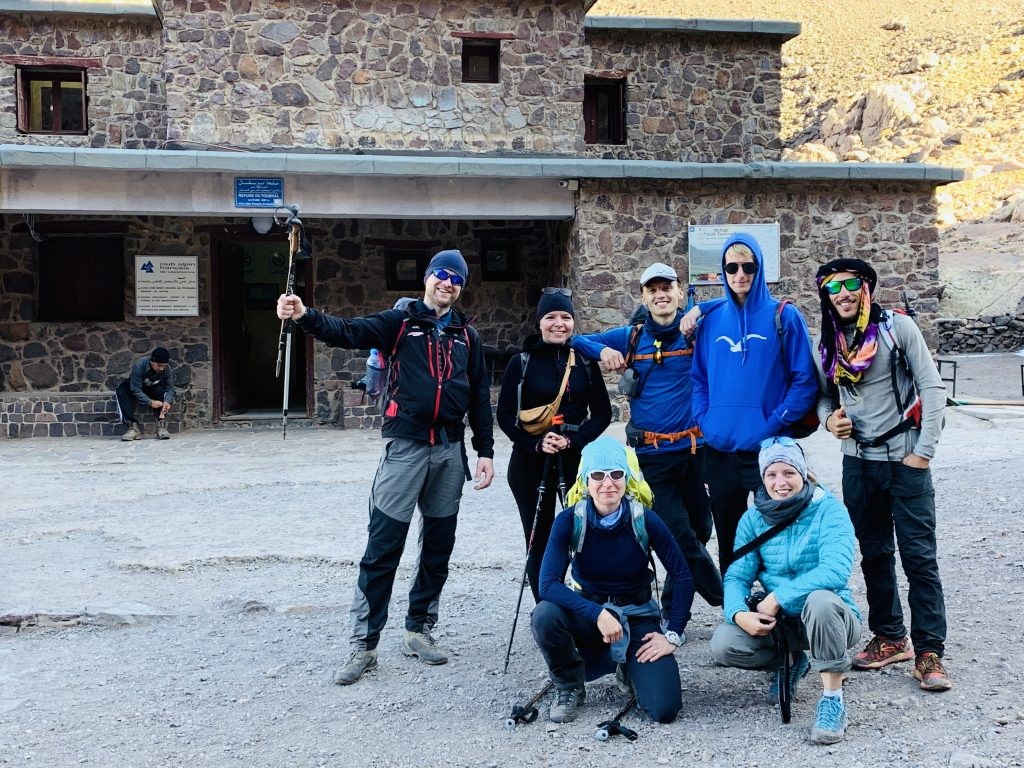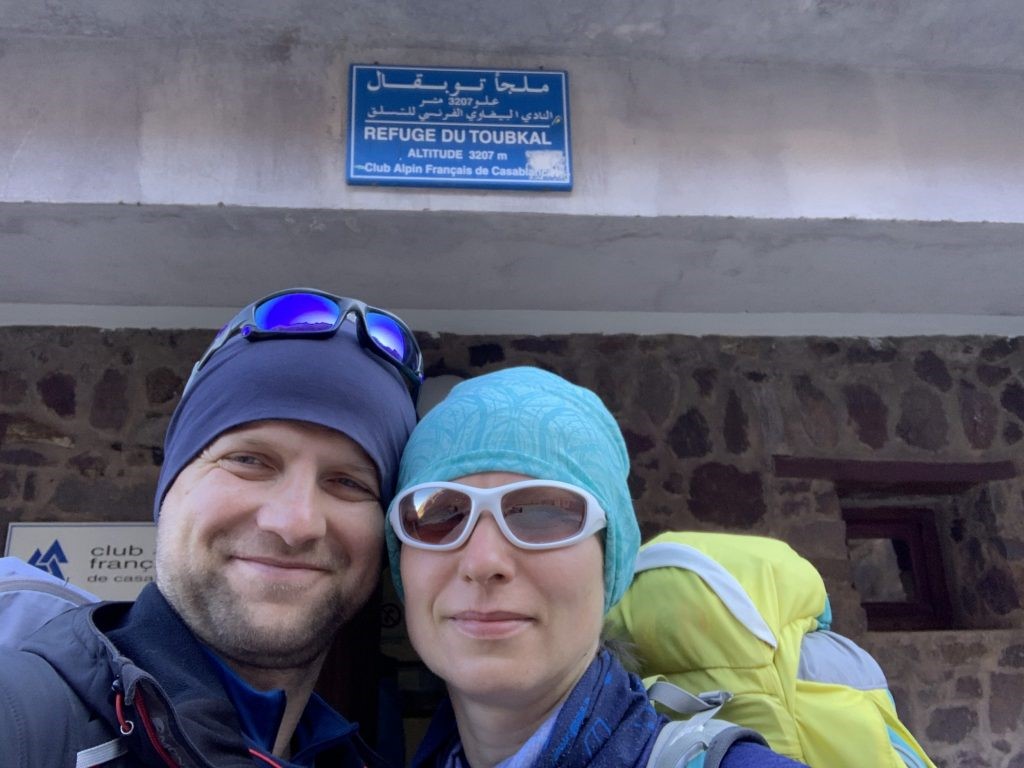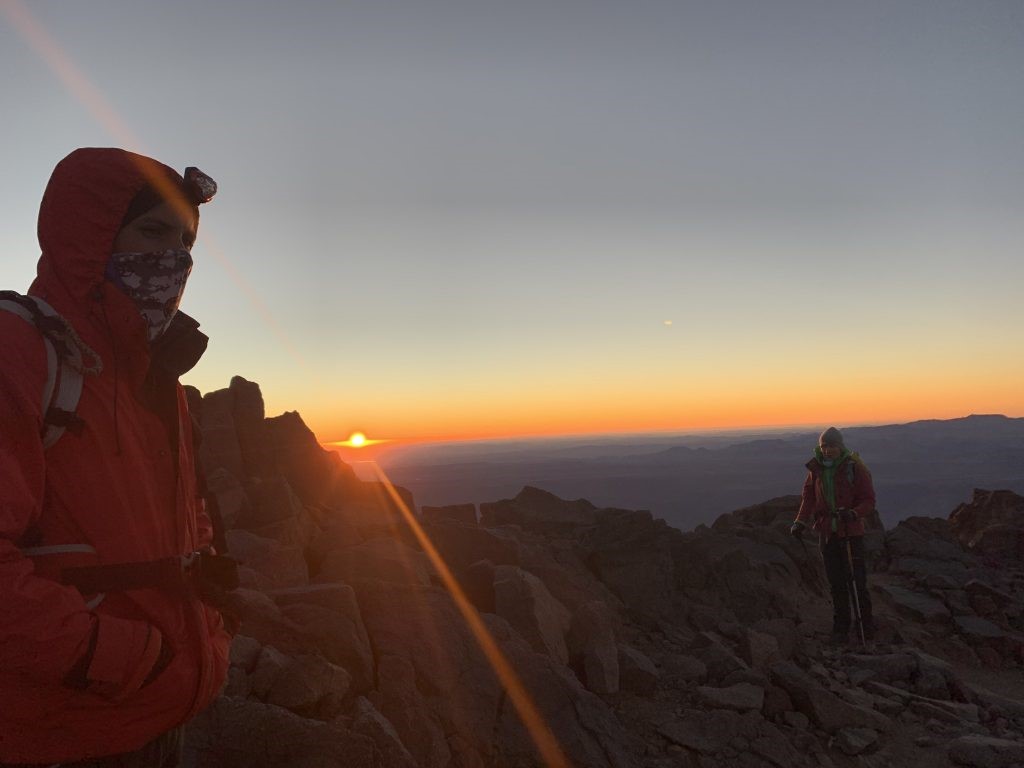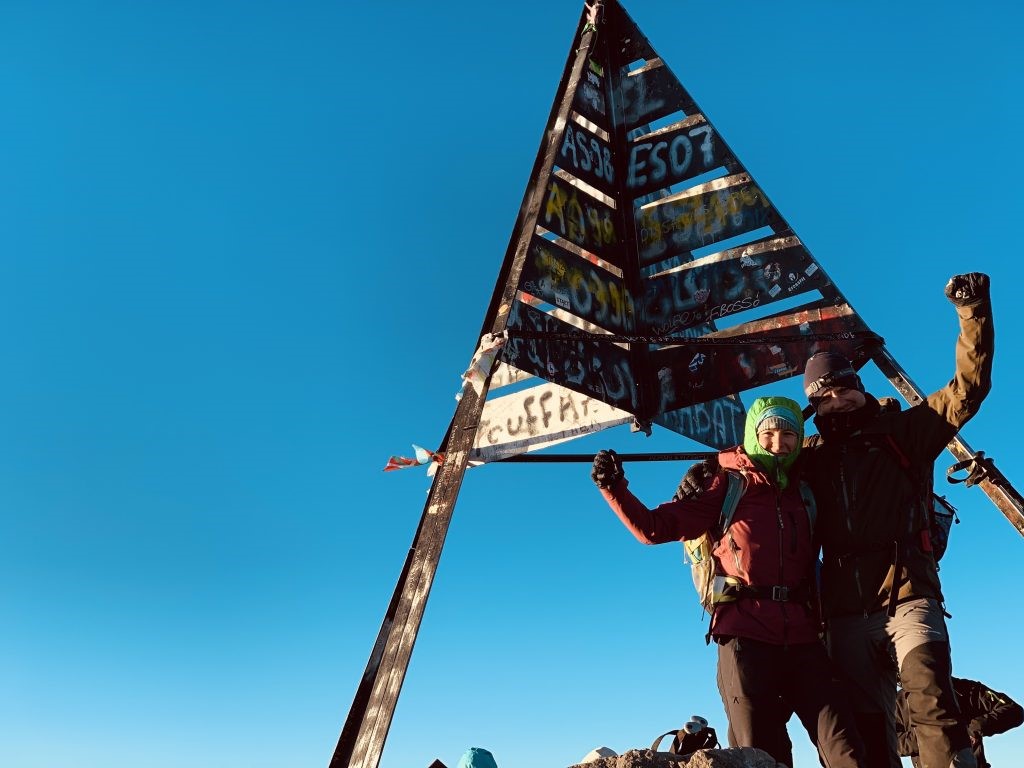 So, that's it. One week in Morocco gone. Just a glimpse of what this country and Africa has to offer. What attracted me most was the Berber (or Amazigh, if you wish) culture – the way they dress, speak, live, cook and survive in this difficult part of the world. Our initial fears have been dismissed – it felt safe after all. We will come back with a different approach and plan it differently. Allow me to finish it off with a quote by Ibn Battouta, 14th century Moroccan traveller and explorer: "TRAVELLING – IT LEAVES YOU SPEECHLESS, AND THEN TURNS YOU INTO A STORYTELLER".