Alderley Edge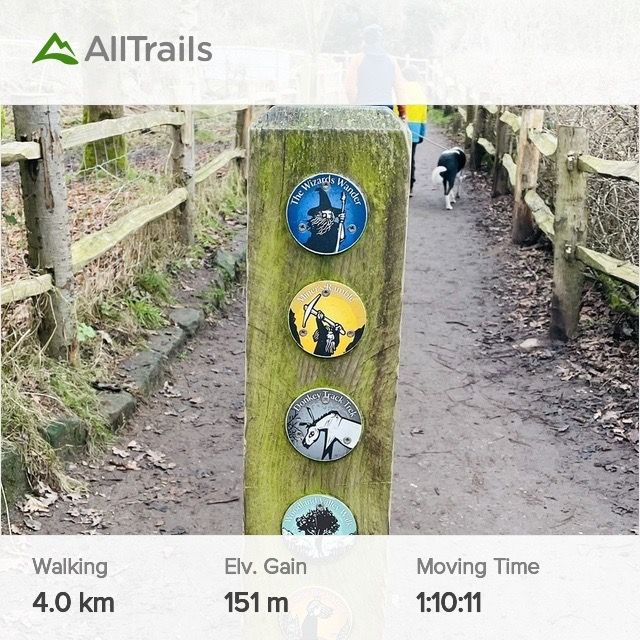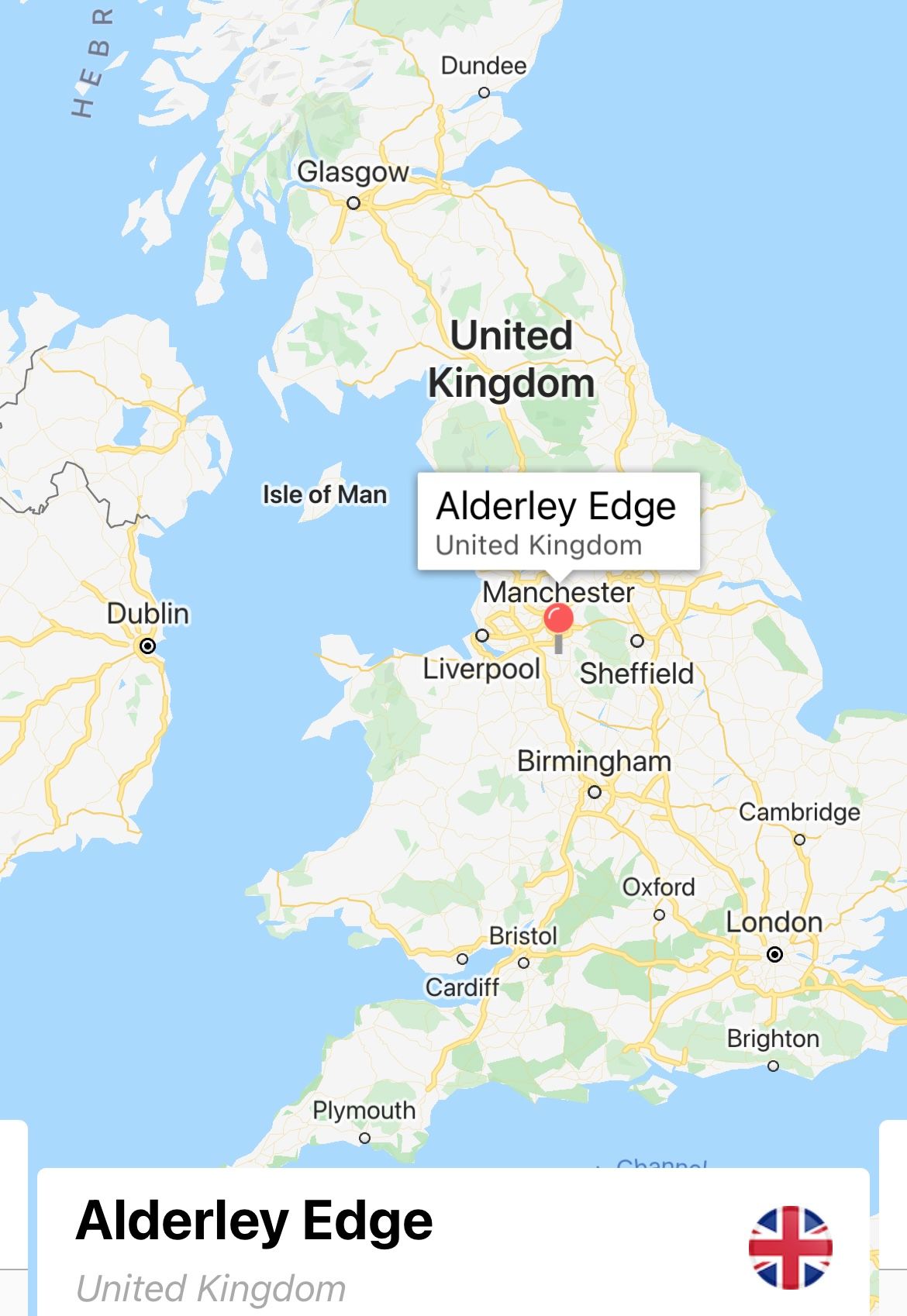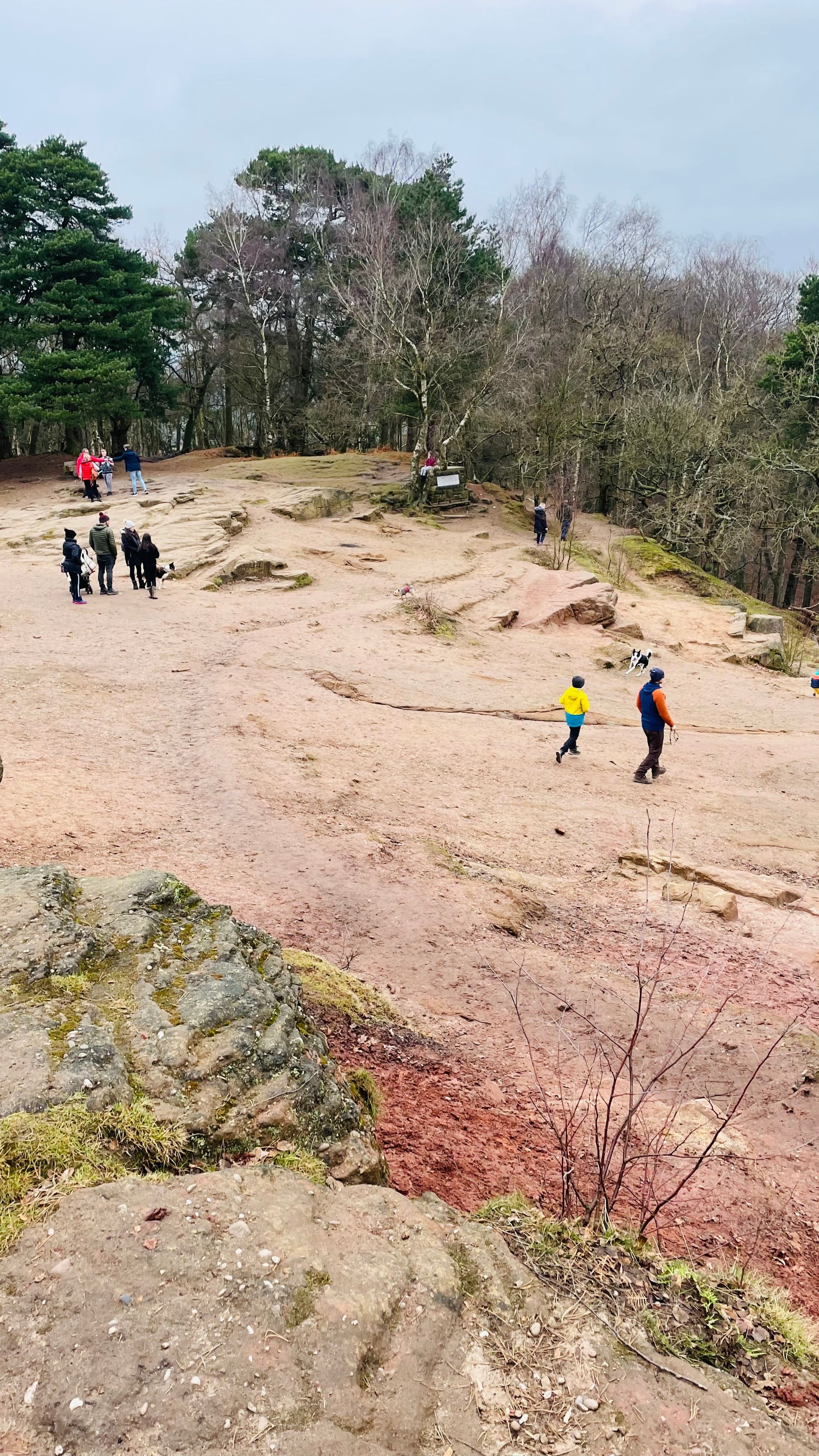 Really good place to visit. Few tracks available and well described. Superb views. What surprised us the most: no rubbish bins provided at all - not even for dog waste. Cafe with take away is there but be prepared to take your rubbish home... or not - whole area is littered with disposable cups, packaging and plastic bags containing dog poo. Terrible!  Car park closes at 5pm and cost around £4-£7. I wouldn't bother - there are other places around where you can park for free and still easily get to the trails.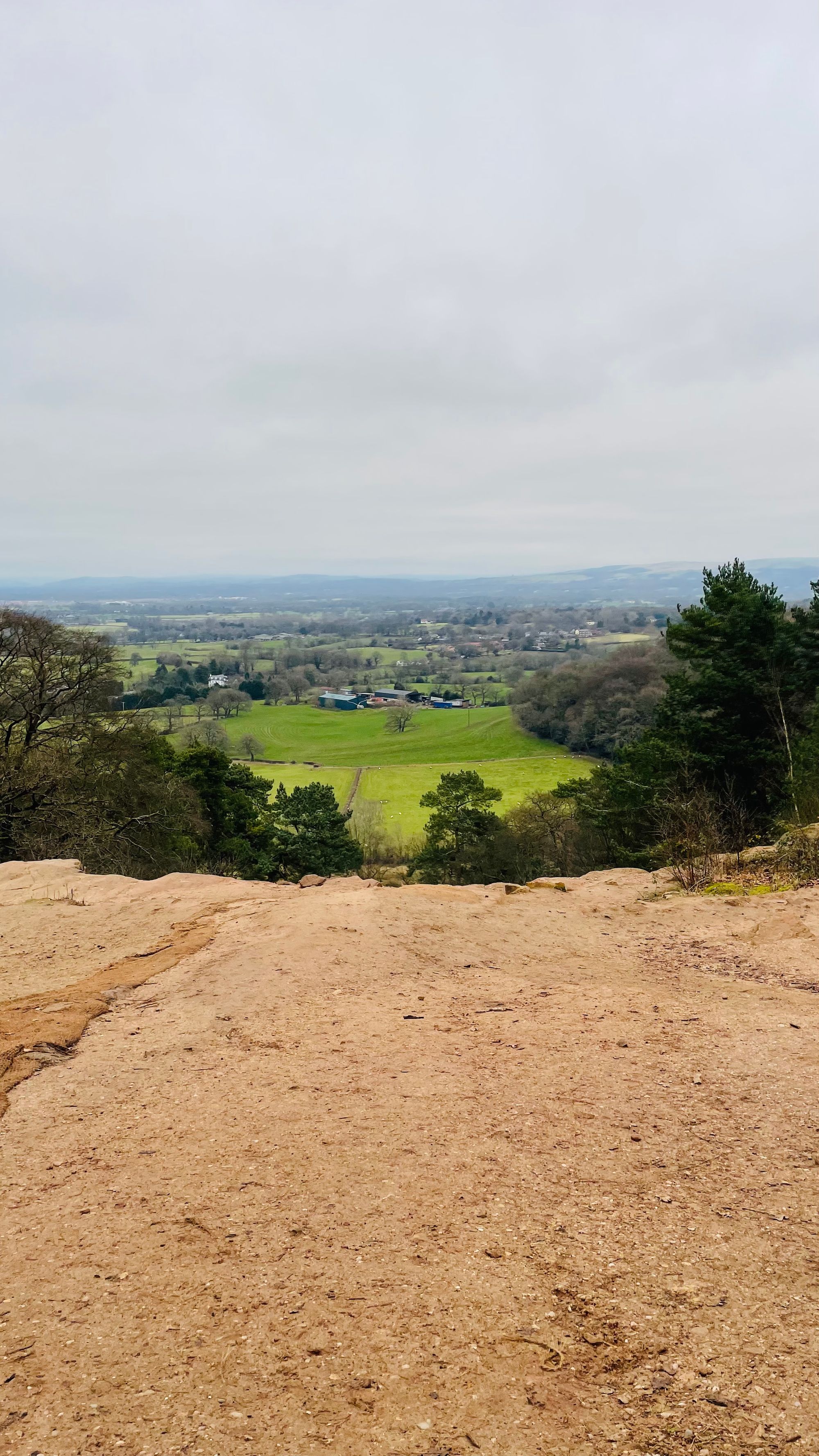 W polskiej wersji - Alderley Edge - kolejne miejsce, dla każdego kto ma ochotę spędzić czas na świeżym powietrzu. Dla nas to był plan "B" bo wybraliśmy sie by zobaczyć parę atrakcji wzdłuż Snake Road ale niestety pogoda sie załamała, więc na szybko szukaliśmy innego miejsca. Nie chcę Wam tutaj pisać jakie szlaki to miejsce posiada, bo to śmiało możecie znaleźć na stronie National Trust:
Tam też pokazane są i wytłumaczone trasy, które można wybrać dla siebie w zależności od kondycji i czasu.
Wszystko ładnie pięknie ale czar prysnął w momencie - kiedy zauważyłam, że tu i tam ludzie wyrzucają śmieci i odchody psów... Nie mam nic przeciwko zabierania śmieci ze sobą -  ale kupując kawę i jedzenie na wynos - niestety musisz to ze sobą nosić - nie mówiąc już o psich odchodach. Wyobraźcie sobie Wasz psiak robi kupkę na wejściu i niestesty musicie "to" nosić ze sobą cały spacer. National Trust wymaga od nas płacenia za parking a z "gównem" i śmieciami chodzicie cały wolny czas. Widziałam ludzi, którzy nagminnie szukają kosza - kiedy poszłam do toalety to przy toalecie leżały woreczki z kupami.... hmm fajna miejscówka ale zabita przez drobiazg.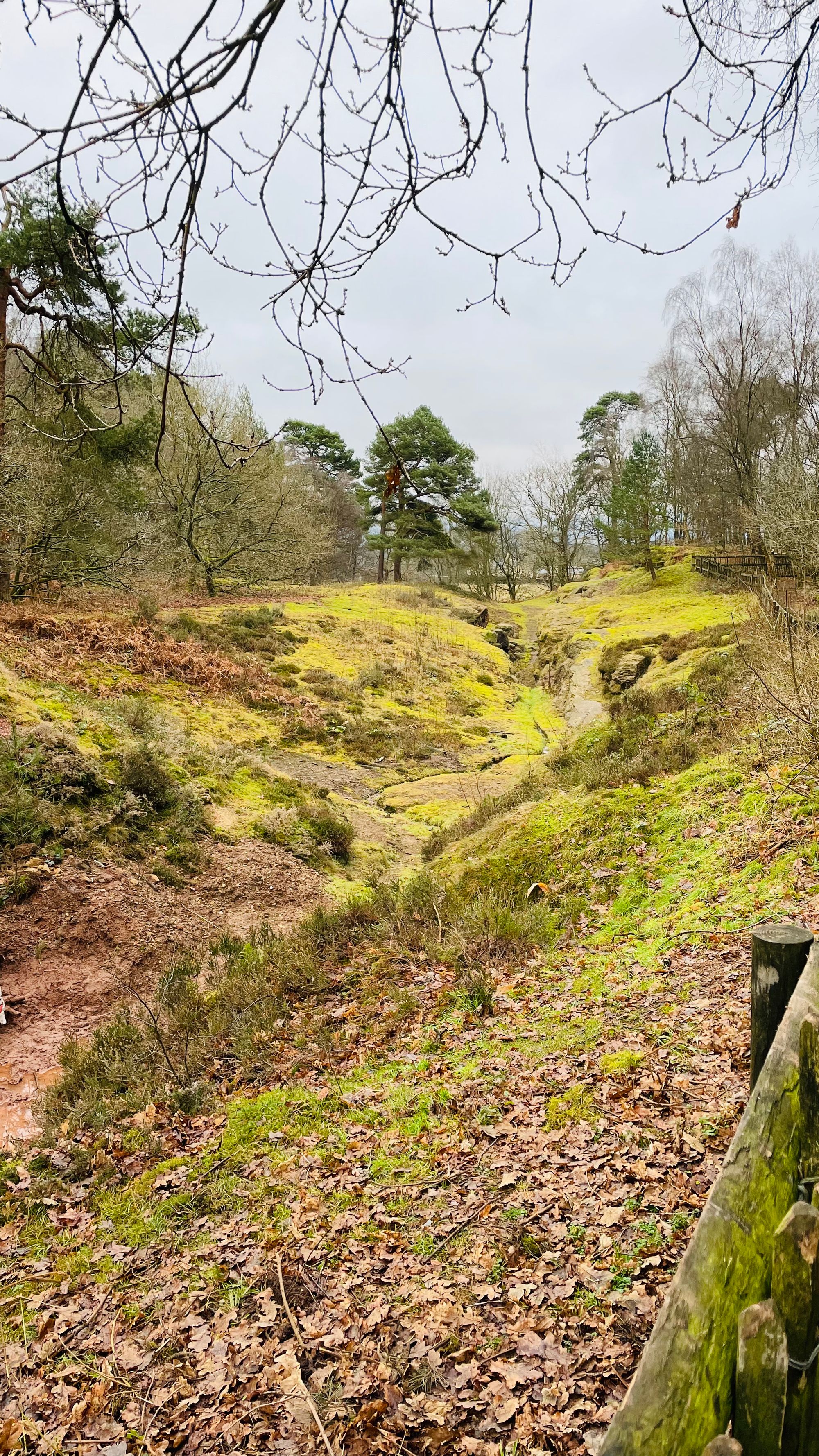 Ja nie muszę mieć wygód i najlepszych warunków... ale po tej wycieczce rozważam kupienie mini saperki - żeby po swoich psach wykopać dołek by uniknąć noszenia zbędnego bagażu... ;-)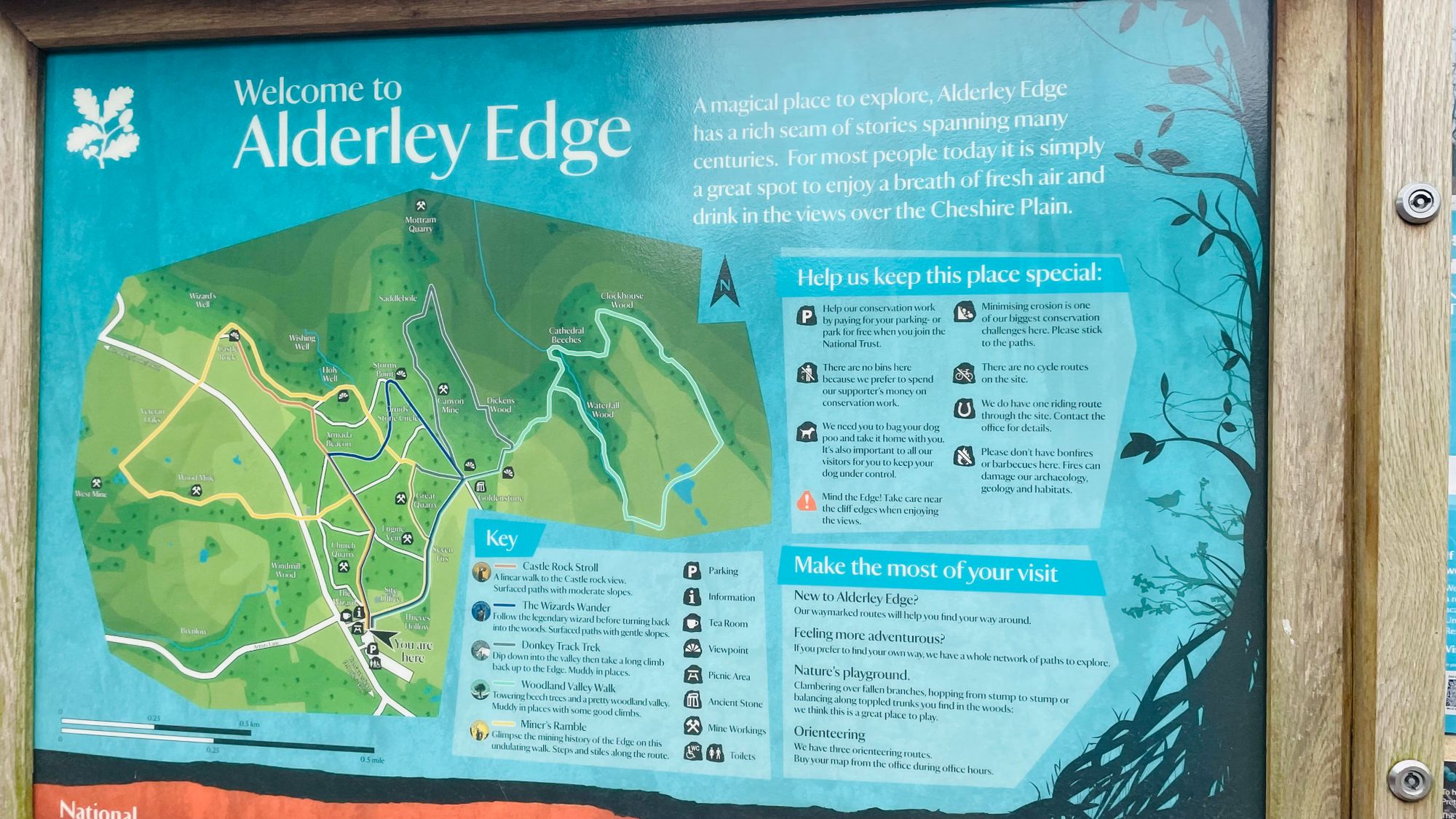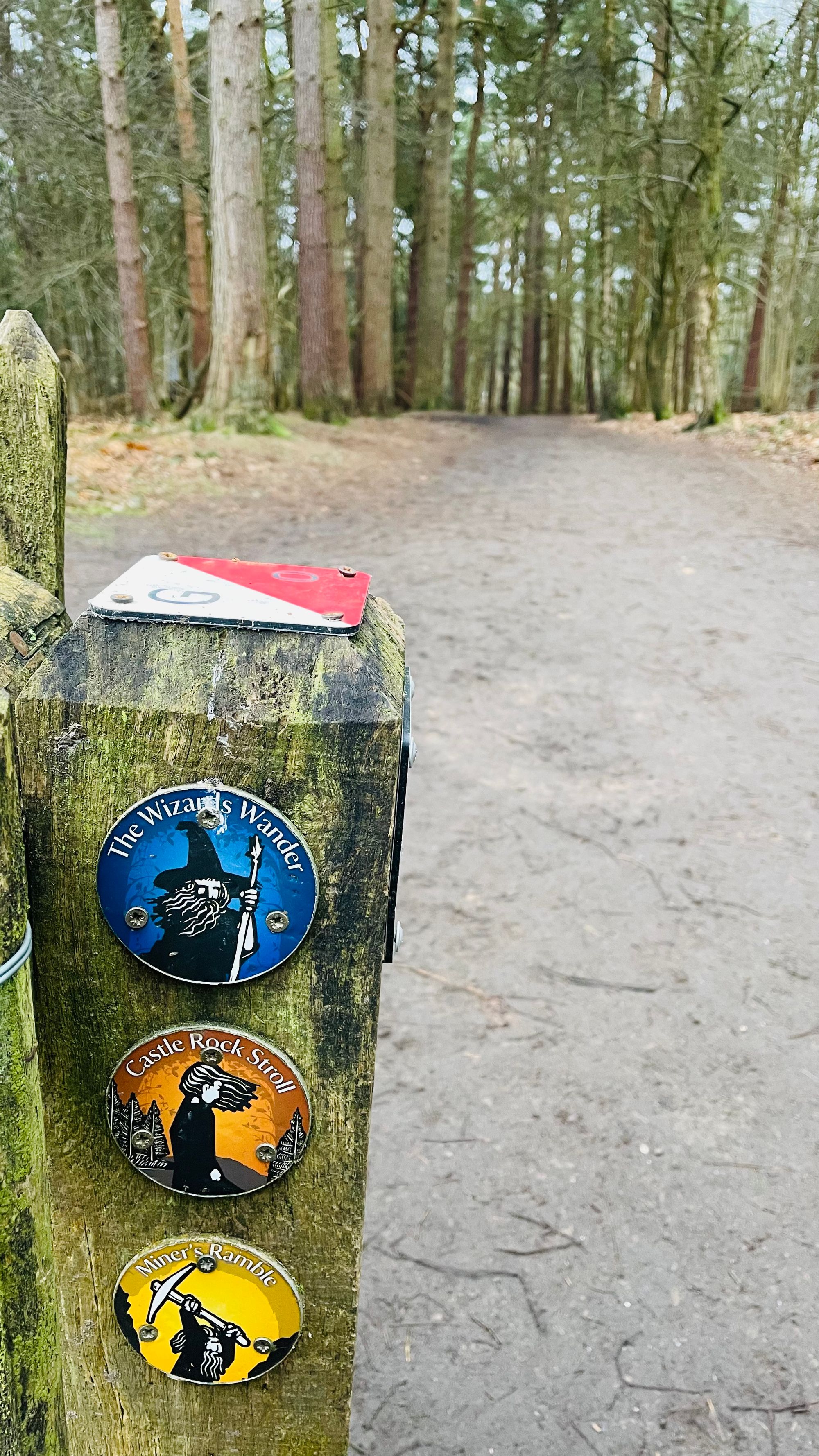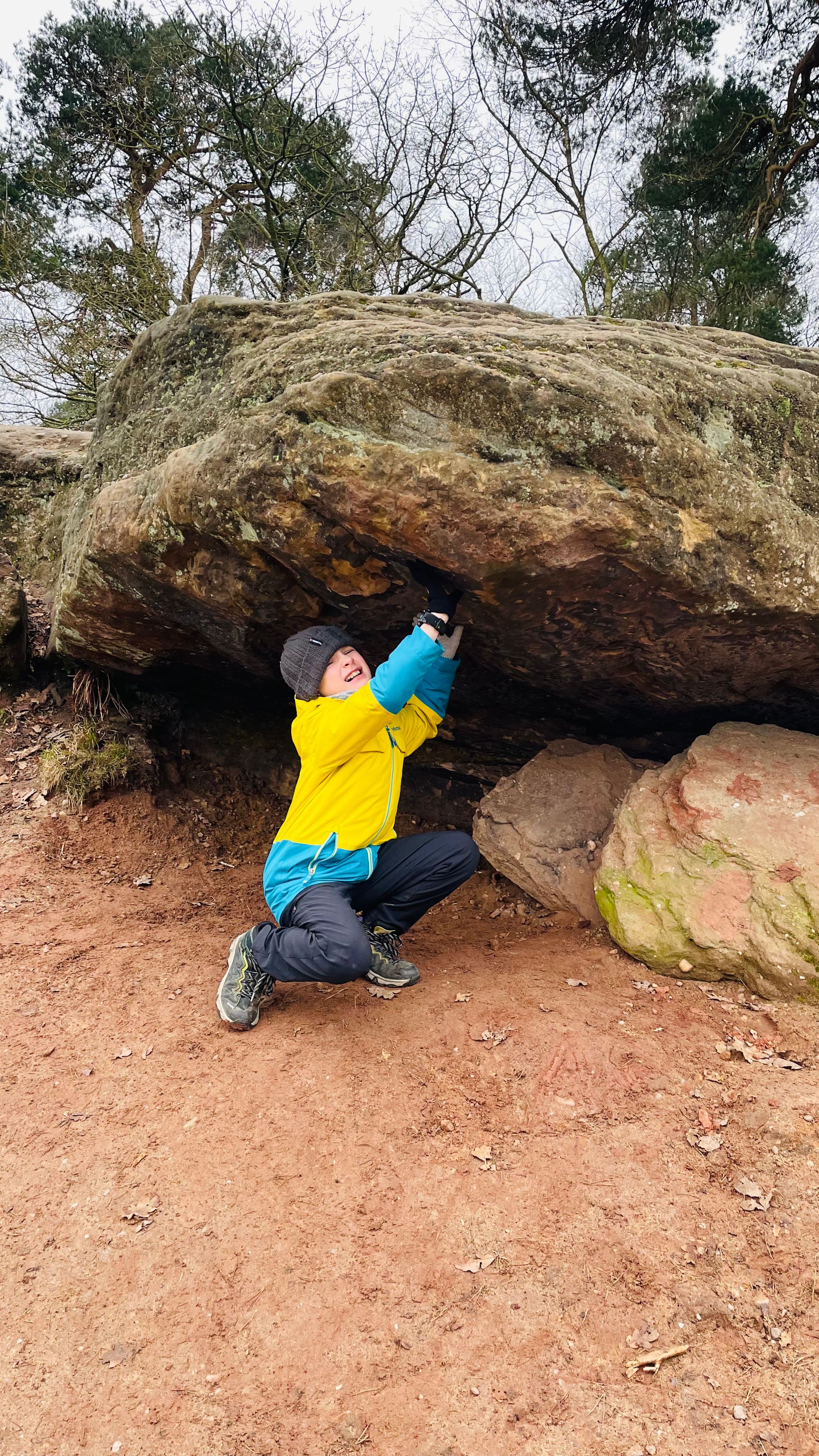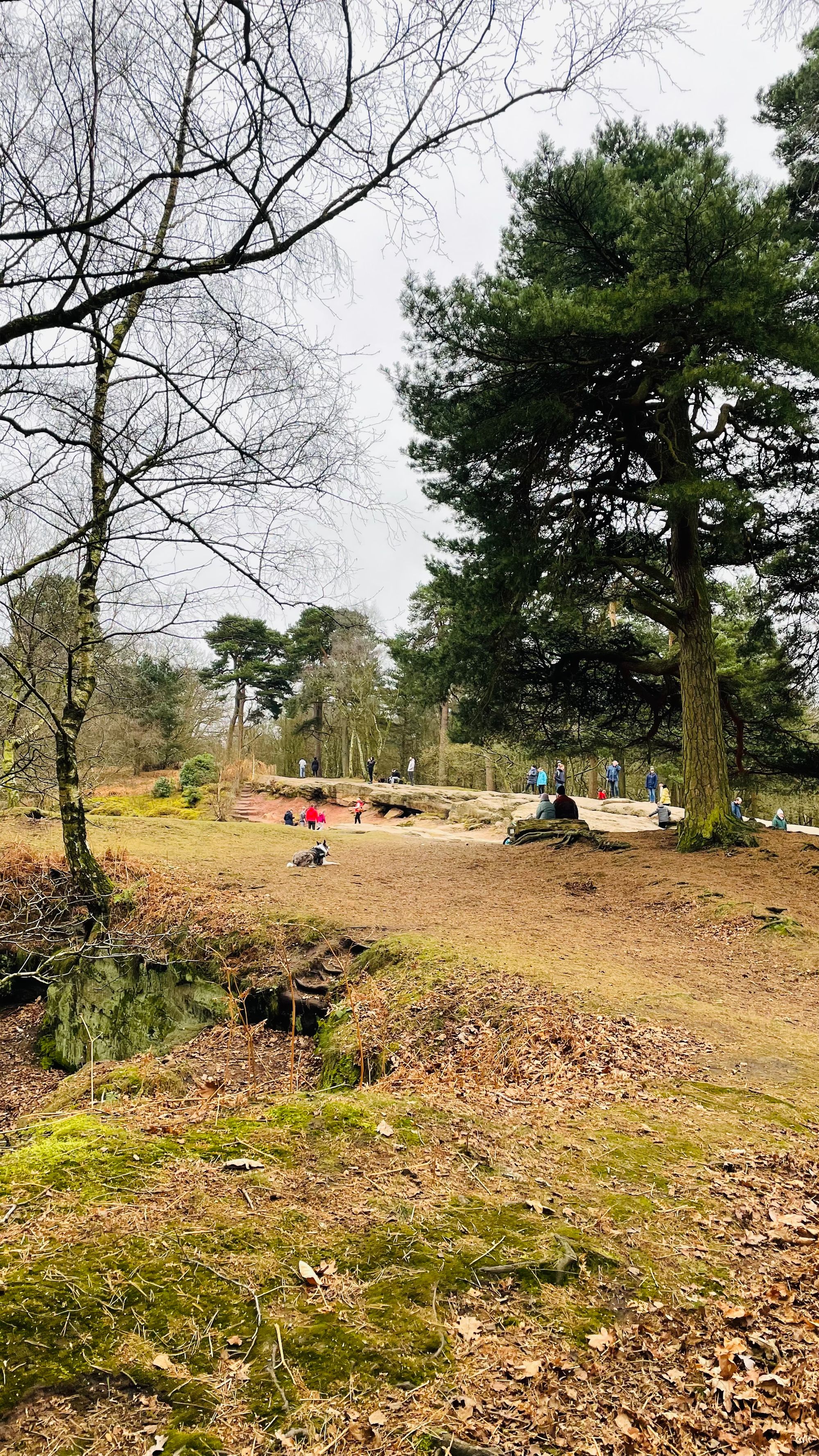 STRAVA: https://strava.app.link/WmaAzuqNjnb
WIKILOC: Check out this trail on Wikiloc! https://www.wikiloc.com/hiking-trails/alderley-edge-93518081 (Alderley Edge)
All Trails: Alderley Edge  on AllTrails
https://www.alltrails.com/explore/recording/afternoon-walk-64ff798--32?p=-1