When mother nature shows you who's the boss!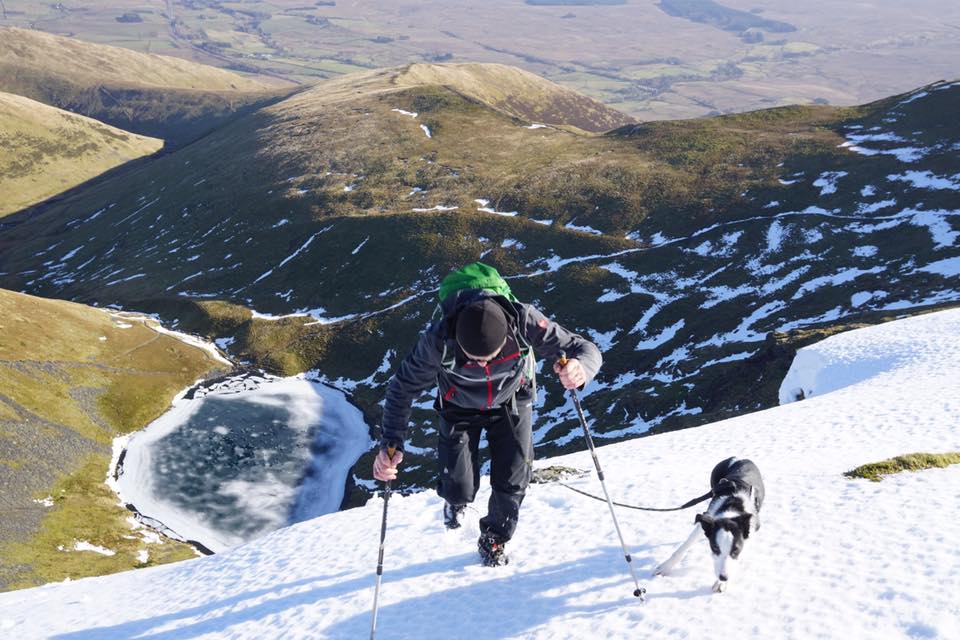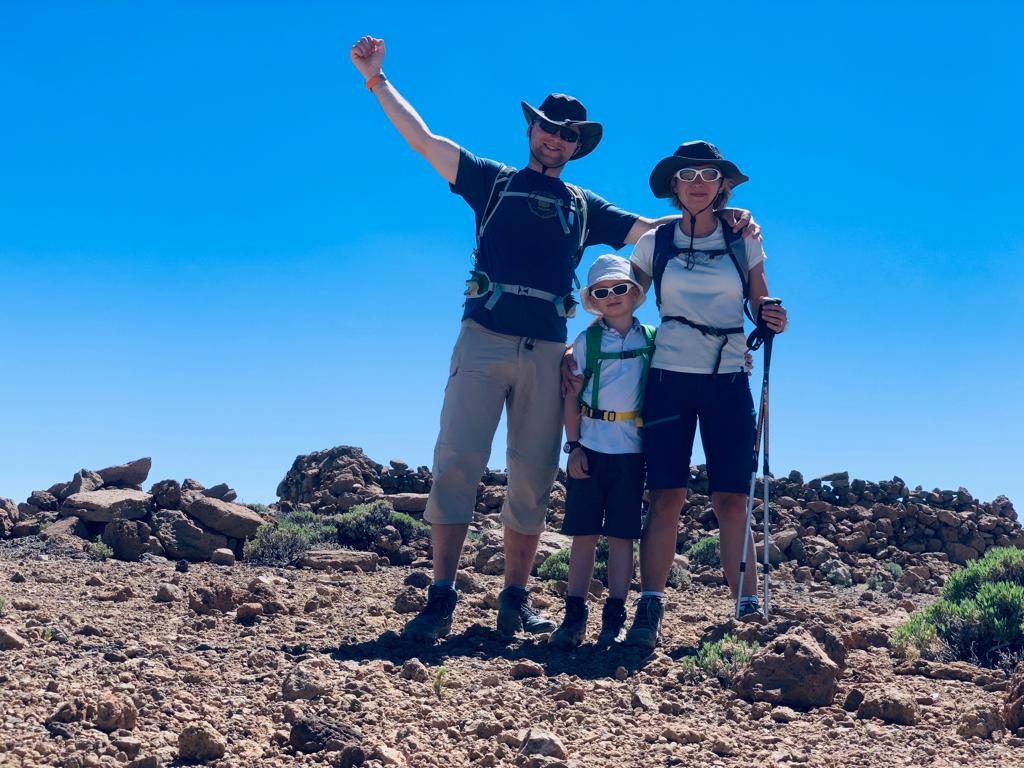 My family loves mountains. Most weekends we spend in Lake District hiking, mountain biking, off roading or simply spending time admiring the landscape. During every holiday we usually tick off a mountain or two. There is something about them that keeps us attracted. But we also respect them. Most times our attempts to conquer the chosen mountain are successful and we come back home safely with a lot of pictures to share. But not always. Even though we always come prepared, do a lot of research and planning, there were few days when we had to retreat with a tail between our legs…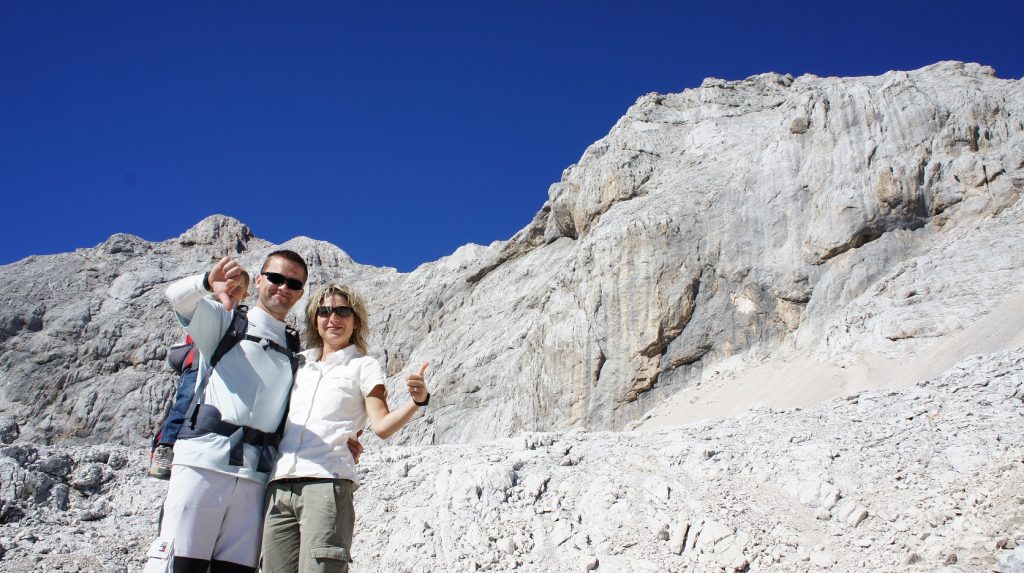 Slovenia, Autumn of 2013. Climbing the country's highest mountain, Triglav (elevation 2863 metres), was supposed to be a highlight of our holiday. 5 am wake up. 6 am at the trail head. Weather good. Rucksack in my back and… child in a child carrier on my husband's back. Yep. 2.5-year-old was pulled out of bed at 5 am so his parents could chase their dreams. Half an hour into the hike and the boy is already cranky. Milk in a bottle doesn't help. Blanket does. And another. And one more. Child finally goes back to sleep wrapped in 3 fluffy blankets. Let's try to make up the lost time. Not easy. Path is steep, rucksack heavy, child constantly moves about. Getting warmer, then hot. Child wakes up. Wants milk. And water. And a snack. Then needs a nappy change. Time is ticking, making no progress. After 5 painful hours we reach the mountain hut. Food, drink, rest, time for pictures. And decision time. Looking at the path ahead and everything is clear – we're not gonna make it. Not enough time, too much weight to carry (hikers leave their bags in the hut for final ascent) and path too difficult to attempt with a child on the back (most people wear helmets, as it's a steep scramble up ahead). Damn it! Haven't done our homework properly! Retreat. Days are shorter at the end of September so we have to hurry to get back to the car before dark. Views are amazing, weather is perfect but we are not smiling. Feeling gutted, disappointed, incomplete. Final kilometres are a torture. Legs are killing us. 11 hours hike up and down a steep mountain with a load takes its toll. Exhausted, we reach the car. Head back to the hotel for a well-deserved rest. Can't walk the next morning – takes us 20 minutes to walk down the stairs for breakfast. Things would have been different without a child on tow. Now we have to come back to Slovenia in future – but so far Triglav – 1, Labus – 0.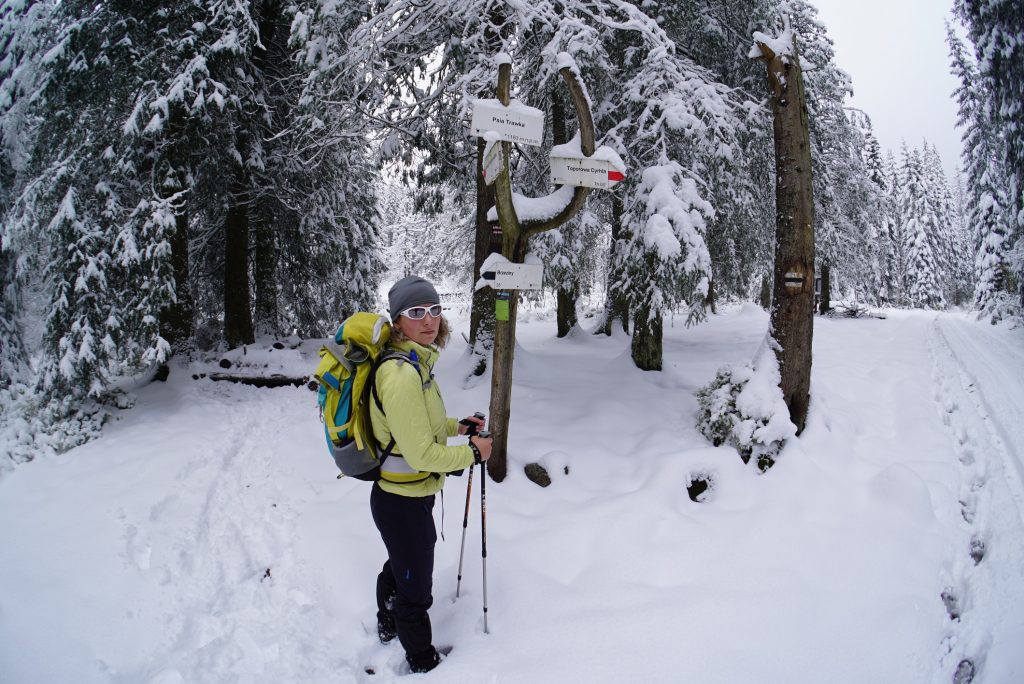 Poland, October 2016. Week just for ourselves, no child to look after. Destination: Tatras. Big plans – Rysy (Poland's highest mountain) and Orla Perc (Eagle's Path), one of the most dangerous trails in Europe. After a hot day in Krakow we arrive in Zakopane with big smile on our faces and even bigger expectations. The same night we arrive at Murowaniec mountain hut, ready for next day's challenge.
And a challenge it was! Woke up to cloudy sky, poor visibility and… sleet and snow! We couldn't believe our eyes. Thinking "let's see how we get on", we put our waterproofs on and head into the mountains. Rain and snow don't stop as we carry on. Navigation is extremely difficult as visibility is terrible and all trail markings are covered in snow – hubby is forced to use GPS app on his phone most of the time. Some time later, half way up Zawrat Pass we decide "enough is enough". First of all, we can't see a thing. Beautiful views are one of the reasons why we love mountains so much. No chance for any today. Secondly, it's too dangerous. Orla Perc has claimed dozens of lives over the years, even in perfect weather conditions. So, we return to the hut. To our surprise, Varsovian couple we met last night, had returned too. They were heading up Krzyzne Pass at the other end of Orla Perc and the weather ruined their plans too. But it's not the end of bad news – my hubby's waterproof jacket failed and his phone got water damaged…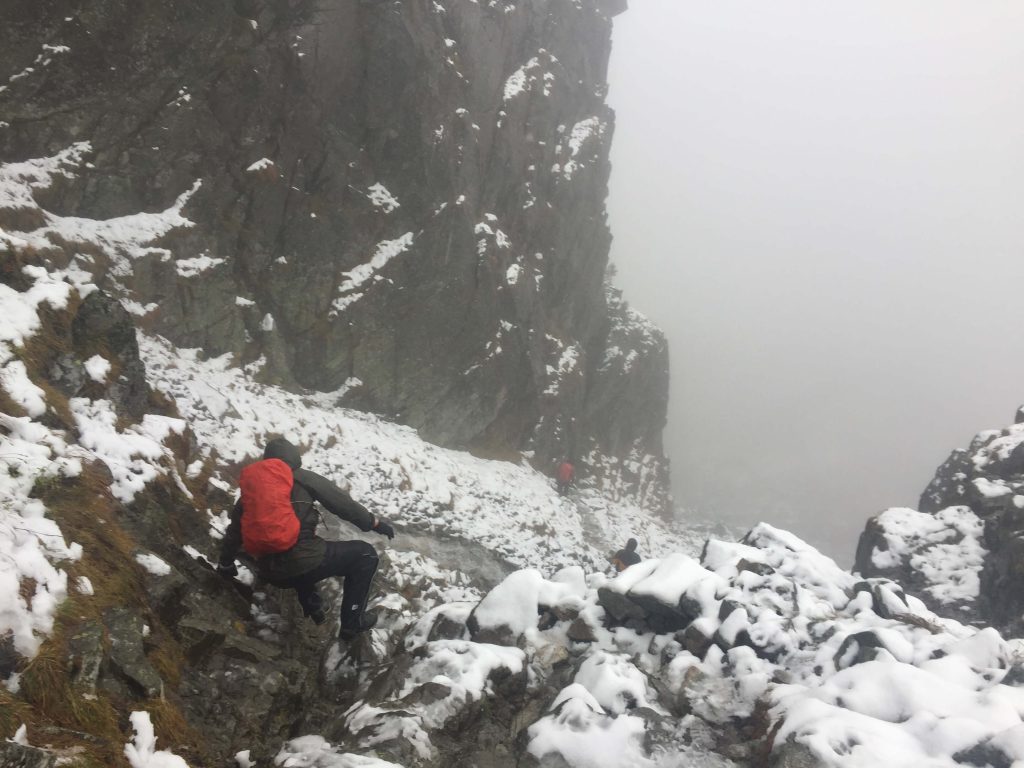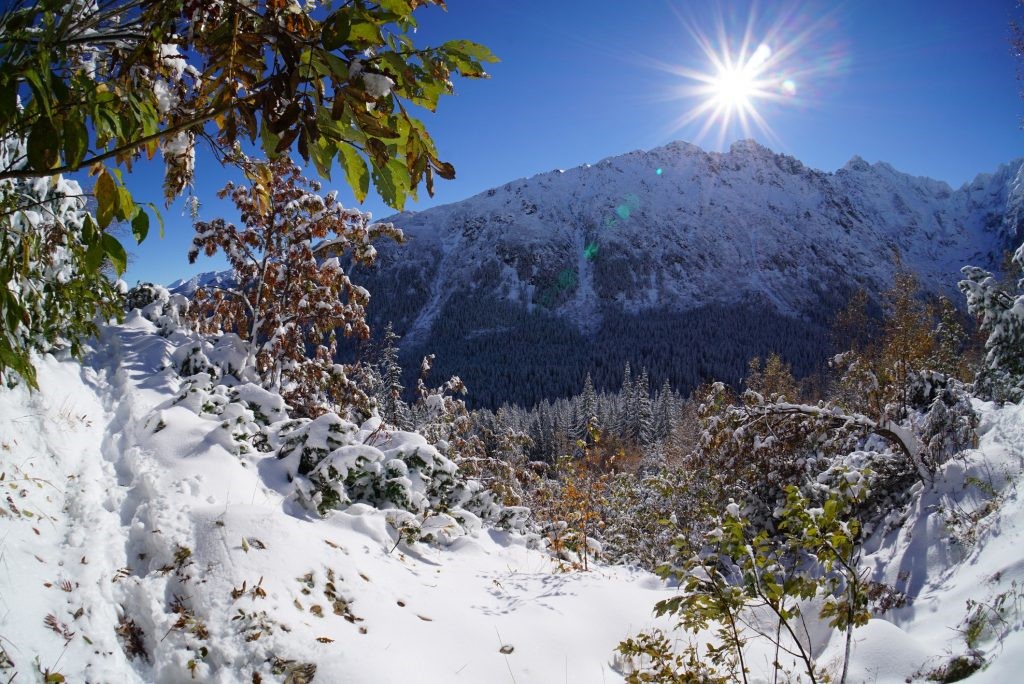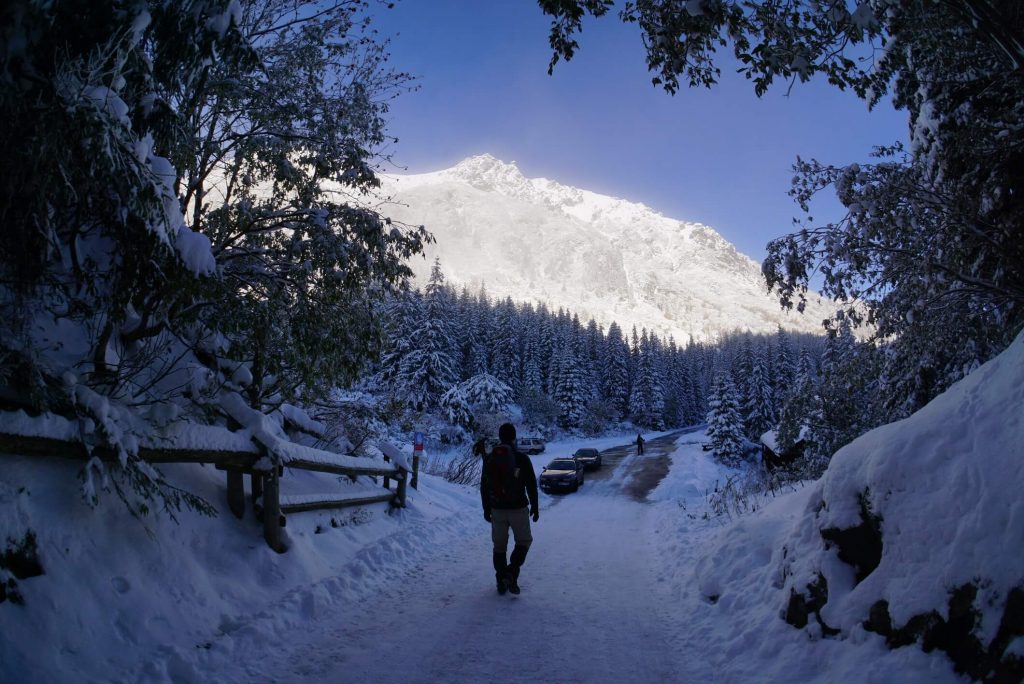 Next couple of days brought us beautiful, sunny weather and we could admire stunning views of Tatras covered in fresh snow, doing our "plan B" hikes at lower altitudes. But mother nature won again – we came back in one piece and gained some winter mountaineering experience, but the result was clear: Tatras -1, Labus – 0.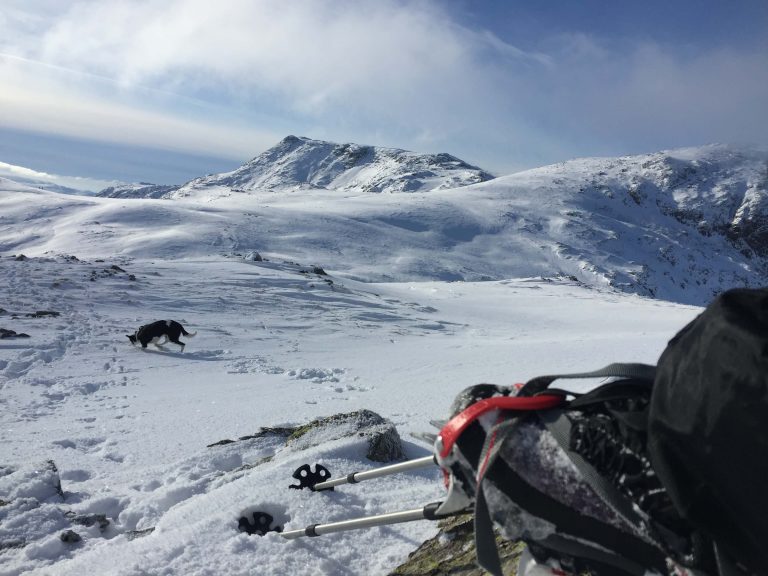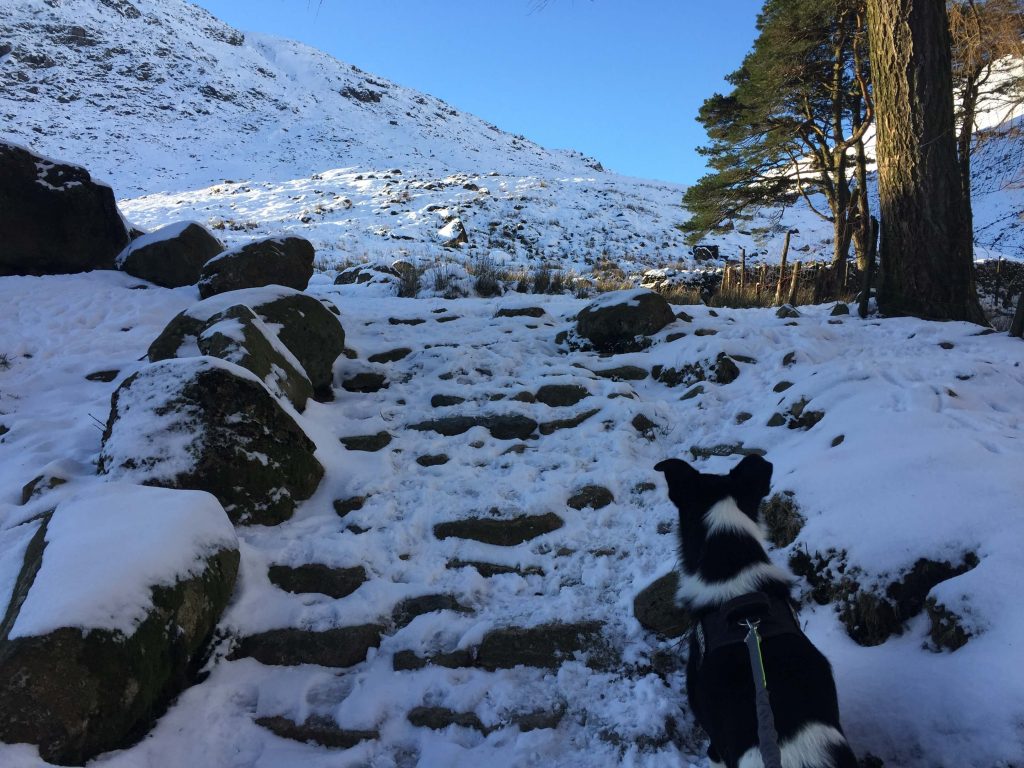 England, February 2019. Encouraged by my husband's successful winter summits all over Europe, I decided to try my luck and attempt to reach the top of Scafell Pike in winter. Popular route from Seathwaite, not too far from civilisation, good weather forecast and all kit prepared and approved by my husband – what can possibly go wrong? It turns out, quite a lot.